Lorraine Heggessey has attacked the government for the "underhand" way it has handled the potential Channel 4 sell-off and warned that the UK broadcasting ecology could change "very suddenly".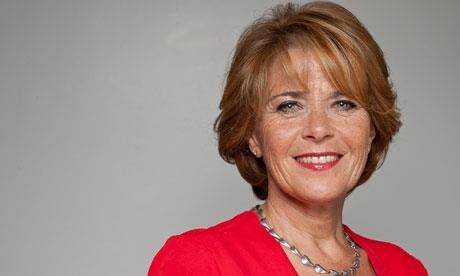 Delivering the RTS Christmas Lecture on Wednesday, the former BBC1 controller said she was concerned how C4 privatisation had been "sneaked on to the agenda" by culture secretary John Whittingdale after he denied it was under consideration at the Edinburgh International Television Festival in August.
"To start proposing a major change like this at a time when they've refused to extend Terry Burns' tenure, so that C4 is essentially without a chairman, and when everyone is very much focused on the BBC licence fee debate, makes it seem like the DCMS is trying to pull a fast one," Heggessey said.
She praised the contribution C4 has made to public service broadcasting, highlighting the work it has done on disability, and warned about the consequences of it being privatised amid other major industry upheaval.
"With BBC funding under threat, the potential sale of ITV to we don't know who, and now the possibility that C4 could come under private ownership, we could lose something that was very special – and lose it very suddenly. Now is the time to speak out, to put our personal agendas to one side and to think of the bigger picture," she said.
Heggessey is currently working for C4 as chair of the Growth Fund advisory committee. A spokeswoman for Department for Culture Media and Sport declined to comment.