JONNY STACEY
29
Editor, Firecracker
Nominated by: Jes Wilkins, chief creative officer, Firecracker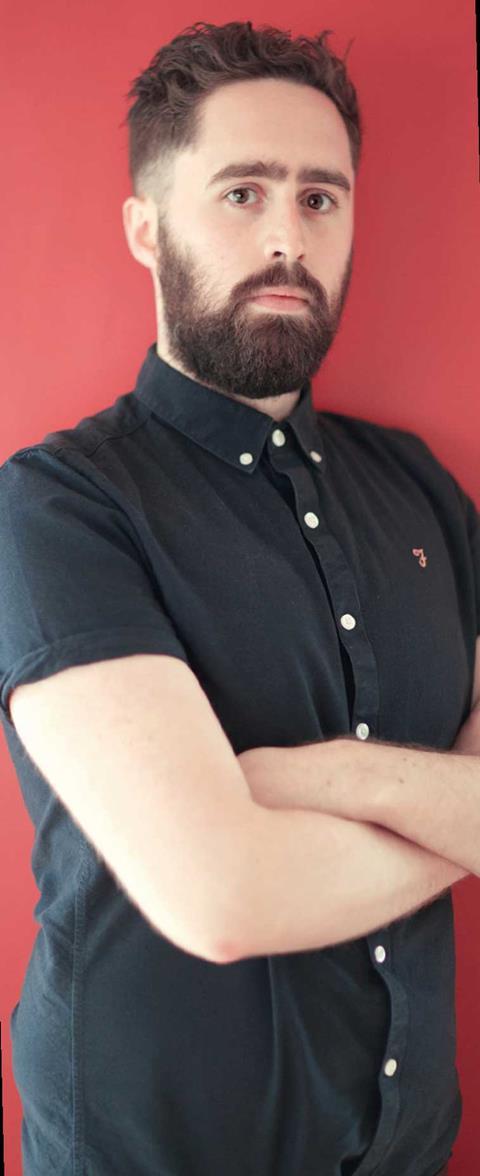 In six years at Firecracker, Jonny Stacey has risen from tea-making to producing taster tapes and now editing pre-titles on Firecracker's shows.
His bold pre-titles for UKTV series Dr Christian Will See You Now set the tone for the marketing and feel of the new format, while on his first single doc, The Trouble With Dad, he created a strong identity for one of the first docs of BBC3's online incarnation.
He co-edited Broadcast Digital Award-nominated BBC3 doc The Brit Who Tried To Kill Trump, helped usher in a creative reboot of TLC's My Big Fat American Gypsy Wedding and edited Channel 4 daytime series Wedding Town. Sizzles of his that led directly to commission included C4's Secret Life Of The Human Pups and Secrets Of The Gay Sauna. "Jonny has everything you want in a good editor," says chief creative officer Jes Wilkins.
"His background in making taster tapes has given him the confidence to create an instant flavour and to edit for maximum impact."
AMY WARNOCK
25
Avid editor (Offline), Popkorn Tv
Nominated by: Rory Wheeler, managing director, Popkorn TV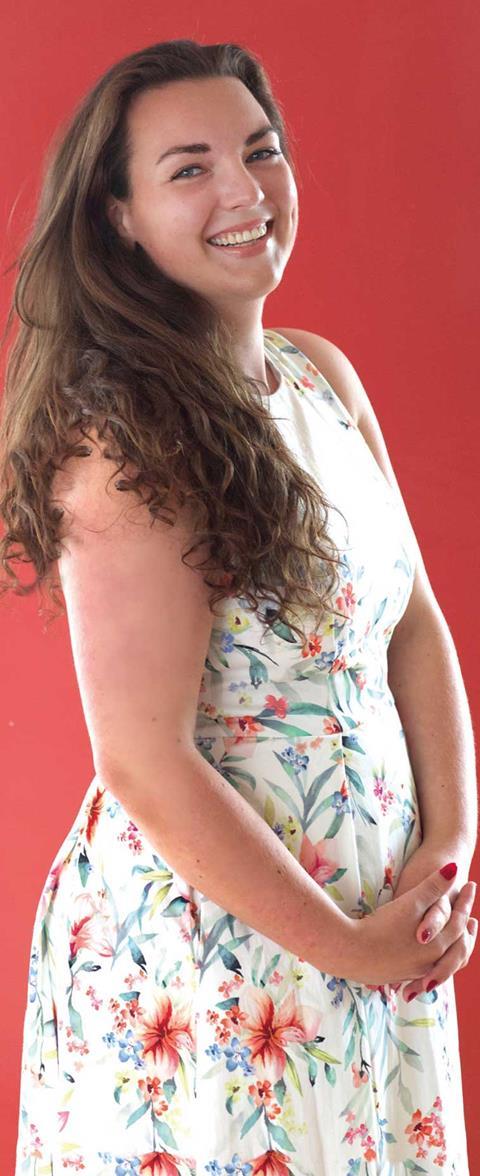 Less than two years after joining Popkorn TV as a junior edit assistant, Amy Warnock is now an offline editor for broadcast TV and has cut five docs in the past six months. What's more, says Popkorn managing director Rory Wheeler: "Amy cut them with more style, panache and understanding of the form than many of the long-term freelance editors we have employed."
Amy's impact at the indie was immediate, he says. Taking over all development tasters, she had cut more than 20 to pitch to broadcasters in her first year and then took complete control of running all six in-house Avid suites. Her credits as editor include all three episodes of Channel 5's Troll Trackers, for which she also developed the taster that secured its commission, and two of UKTV's factual crime series Swipe Right For Murder.
"Amy has a thirst for learning unlike anyone else we have had in the role," says Wheeler.
HOLLY BRIDCUT
28
Offline editor, The Garden
Nominated by: Lucie Duxbury, series editor, The Garden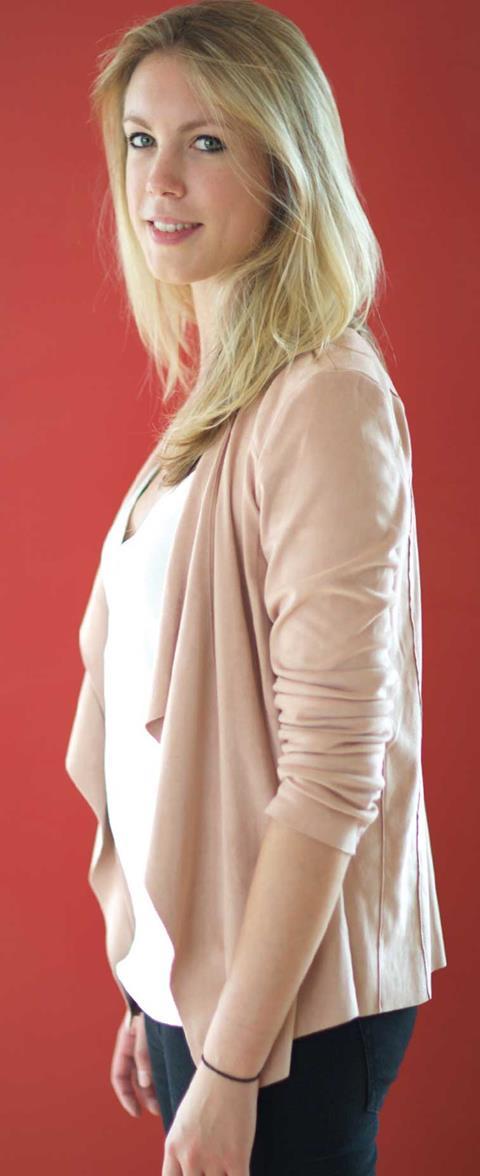 Holly Bridcut had never edited for TV, and had only a basic knowledge of Avid, when she joined The Garden's edit assistant scheme on 24 Hours In A&E in 2014. Under the guidance of editors Sam Santana and James Gold, she ended the series cutting stories and helped with finishing on the 30 episodes.
After working with the pair again on Inside Birmingham Children's Hospital for Dragonfly, she returned to The Garden for more A&E and cut a film for 24 Hours In Police Custody series three. She's now one of A&E's go-to editors, having assisted with the pre-edit of series 13 and cut three films of that run. She's cutting another three for this year's series and supporting the new team of junior editors.
"Holly has consistent enthusiasm for the project in front of her, whether its series one or series 13," says series editor Lucie Duxbury. "Her ability to spot character, craft narrative and maximise drama in material belies her age."
MILENA CAVE
25
Post-producer, Fifty Fifty Post Production
Nominated by: Chris Johnson, head of production, Fifty Fifty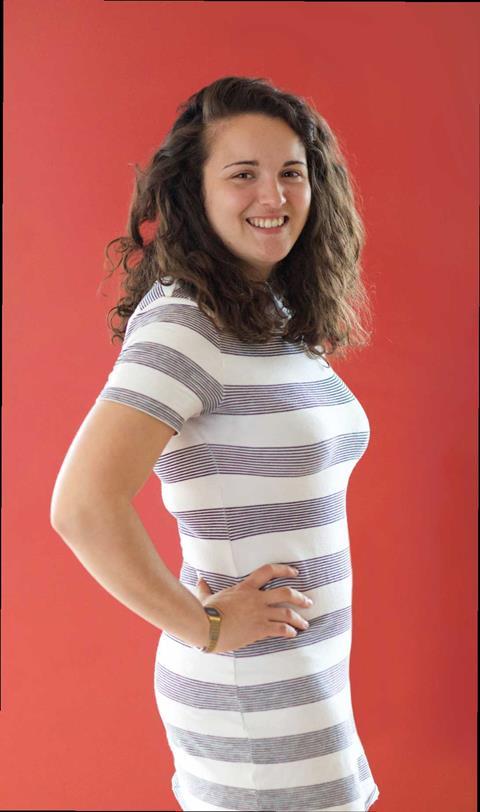 Less than a year after joining Fifty Fifty as a runner in September 2013, Milena Cave won a UK Screen Shining Star award. From head runner to facilities co-ordinator to post-producer, her rise was rapid. Initially running MCR-based jobs such as tape duplication and scheduling edit assistant time, she was soon running her own projects.
By February 2016, she was completing full post on 37 10-minute dramas for Shakespeare's Globe and managing multiple versions for the global market. Since then, Milena's work has embraced fixed rig (Zig Zag's Watch series I've Got Something To Tell You), factual entertainment (Twofour's BBC2 series The Real Marigold On Tour), access docs (Potato's Channel 5 series Inside King's Cross: The Railway), sports promos (Channel 4's Paralympics) and the drama reconstruction and complicated multiple frame-rate workflows of Potato's Autopsy: The Last Hours Of… for ITV.
Milena is currently working on Tiger Aspect's Netflix comedy travelogue series Jack Whitehall: Travels With My Father, which involves finishing in UHD.
"Milena has made herself an indispensable part of the production team, responsible for producing all our major broadcast projects," says head of production Chris Johnson. "Her work ethic, dedication and passion for post-production is infectious and her keenness to perform well and learn quickly is impressive."
TRISTAN POWELL
30
Dubbing mixer, The Farm Group
Nominated by: David Klafkowski, chief executive, The Farm
When Tristan Powell joined the Farm's audio training programme in 2008, he switched from training to working with clients within a week – and the responses were hugely favourable.
Now he is an in-demand dubbing mixer, working on a broad mix from blockbusters like ITV stalwarts Britain's Got Talent and The X Factor, to factual entertainment such as Sky's Desi Rascals and MTV's Ex On The Beach, to doc series including BBC3's Life And Death Row and American High School, Channel 4's 24 Hours In A&E and BBC2's Hospital.
"Tristan is unstoppable," says The Farm Group head of audio Nigel Edwards. "He is an exceptionally talented audio engineer, both technically and creatively, with a charmingly calm personality."
The Farm chief executive David Klafkowski adds: "Tristan can tell an emotional story through the medium of sound. He is a very strong communicator, and has developed a natural ability for making clients feel very comfortable when they enter the room. "His strong technical knowledge, and natural ear for sound, allow him to listen to the comments from producers/directors and translate their vision seamlessly to the screen.
"Coupled with his passion for sound, commitment and dedication, he continually produces exceptional-sounding programmes for every production he works on."