BFI, Bafta and The Film & Television Charity unveil Action List
Major industry bodies have produced a landmark template and set of resources to help productions of all sizes deal with bullying, as several high-profile incidences bring the issue to the fore.
The BFI, Bafta and The Film & Television Charity (FTVC) have united to forge the Action List for the Film and Television Industries, which Bafta director of learning and new talent Tim Hunter said would "help employers fulfil their obligations to avoid bullying and harassment under employment law".
Backed by more than 40 screen industry organisations, the Action List calls for all productions to designate one or two individuals to act as bullying point people, an idea that was floated recently by Bectu head Philippa Childs and Channel 4 director of commissioning operations Emma Hardy.
The individuals should be separate to the management and be aware of a company's policies and processes, according to the Action List.
They should be able to advise people who feel they've been bullied on next steps and demonstrate to staff that they are a safe haven.
Elsewhere, the Action List urges employers to "do the groundwork" by forging a set of principles endorsed by team leaders and HoDs and adopt a bullying policy and introduce specific processes. Bectu's Dignity at Work policy was flagged as a potential template.
The Action List also promotes training from ScreenSkills on setting principles for dealing with bullying, harassment and racism.
Bullying baseline
Hunter said the list should "set a baseline" for productions of any size to deal with bullying.
"We want to get to a point where every production has a procedure in place," he told Broadcast. "This is all about prevention. If you start a production being very clear about the behaviour you expect then a lot of the incidences that have happened in the past won't happen."
Hunter said support has previously been too geared towards people working in offices, which doesn't always lend itself well to the screen industries.
Jen Smith, the BFI's head of inclusion, said the Action List can become a blueprint for other project-based industries.
"The mood [on bullying] has changed," added Smith. "People are very keen to ensure there is a good on-set culture and employers have the appetite to do more."
Elsewhere, The FTVC has forged a trio of resources including a 'digital incident recording tool' to encourage reporting of bullying.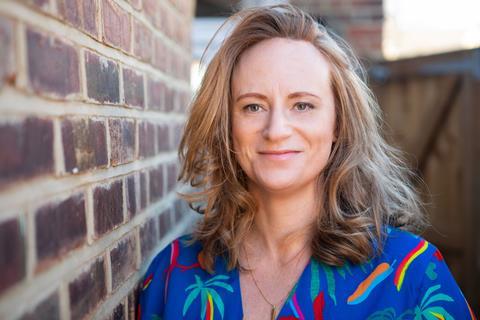 Lucy Tallon, the FTVC's head of mental health and wellbeing, said the Spot tool will help "pave the way" for better reporting in an industry where trust in reporting procedures is "broken".
"Telephone hotlines can be tricky in terms of trust so having this technology that feels anonymous and confidential could prove really useful," she added.
The charity has also launched a Bullying Pathway Service accessible via its existing 24-hour Film and TV Support Line and an Anti-Bullying Directory to help make the process of navigating existing information as simple as possible.
Its bullying landing page can be found here.
High-profile incidents
The trio of organisations have been working on the Action List for some time but it has been released in the wake of several high-profile bullying incidences.
More than 1,000 people wrote an open letter to ITV complaining about Piers Morgan's behaviour on Twitter towards Coalition for Change chair Adeel Amini prior to Morgan exiting Good Morning Britain over Meghan Markle suicide comments.
Elsewhere, around 10 current and former Gogglebox staff contacted Bectu with allegations of a toxic working culture, while presenter Ant Middleton was recently dropped from SAS: Who Dares Wins by C4 over his "personal conduct".
More than 80% of screen industry workers say they have experienced or witnessed bullying, with this figure rising to 87% within production and development, according to FTVC research.
The pan-industry Coalition for Change fed into today's work and is continuing to examine bullying via a sub-committee led by Sky managing director of content Zai Bennett and UKTV director of commissioning Richard Watsham.