Sponsored content
Find out more
Collaborations between entertainment companies and charities can be beneficial for both sides – but there are also challenges to be overcome. A new summit seeks to tackle these and create the ideal environment to allow these partnerships to flourish.
'I needed to learn a whole new language,' says Tommy Nagra, the BBC's Director of Content for Children in Need of his switch from TV to the third sector.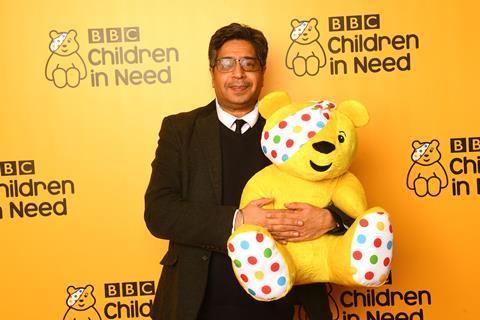 'I'm very much a bridge between our brilliant broadcast partners and the BBC charity. One of the key elements in my role is translating "charity speak" into a language that broadcasters can understand and turn into compelling creative propositions that engage and inspire our audiences and supporters.'
The success of programmes such as It's A Sin shows there is both audience and critical appetite for television that deals with serious issues. In the face of this ever-increasing audience demand for content that reflects the real-world issues that matter to them, collaborating with charities can provide producers and creatives with the means to ensure their stories are truly authentic – and avoid perpetuating harmful stereotypes.
The OKRE Summit, which takes place at Meta HQ in London on Wednesday, June 15th, was created to provide a chance for the two sectors to come together, following extensive conversations with both sides about the challenges and opportunities they face.
Nagra is one of the speakers, along with actress and director Samantha Morton who has filmed a pre-recorded 'in conversation' with the Summit's director, Aradhna Tayal.
Morton said: 'Ultimately this ability to talk to people through a lens is so powerful and I genuinely believe that the education I received through brilliant filmmakers like Alan Clarke, Lynn Ramsay and Joanna Hogg – these people, they change lives for the better.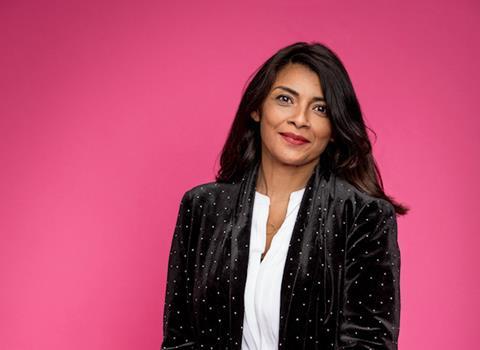 'I think it's important for people to talk and to listen. I think that communicating as human beings and caring about other people and how to move forward and create a better society is a no brainer. So I think summits like these are massively important.'
Other speakers at the event include Bend it Like Beckham director Gurinder Chadha, BAFTA special award winner Jocelyn Stevenson, writer of Fraggle Rock, BBC Entertainment's commissioning editor Ruby Kuraishe, Simmon Gunning, CEO of the Campaign Against Living Miserably (CALM), and Naomi Sesay, Head of Creative Diversity at Channel 4.
Aradhna Tayal said: 'Our inaugural Summit is a really important moment for the UK entertainment sector. When I joined OKRE, I wanted to build something that would generate progress for the whole sector, by nurturing fresh points of view and stories inspired by lived experience that bring people together in an often-divided world.'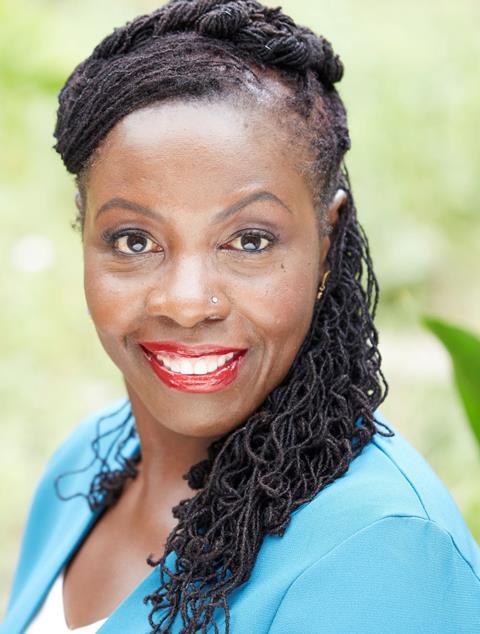 Hosted by Mishal Husain, the programme includes discussions around the benefits of bringing different voices and perspectives to the screen and how entertainment content can effectively engage with issues such as mental health, climate change and immigration.
Sessions will also take a frank and open look at how collaborations work in the real world – tackling head-on the issues that can often cause the best-intentioned and seemingly most promising partnerships to fail. The speakers will share practical approaches to sharing knowledge and expertise across sectors, and the lessons they've learned on the way.
The event is organised by OKRE, a new charity that brings together expertise from entertainment, research and lived experience to create content that expands people's understanding of the world. Through programmes such as the OKRE Summit, their matchmaking service and OKRE Experimental Stories they advance collaboration between the sectors.
The OKRE Summit takes place on Wednesday 15 July - tickets are on sale now: click to book

Collaboration in action: ITV's Britain Get Talking
ITV director of social purpose Susie Braun will be one of the speakers at the OKRE Summit.
She says: 'Since 2019, ITV have been working with mental health charities Mind, YoungMinds and SAMH for our landmark mental health campaign Britain Get Talking.
'Britain Get Talking originally took place during the final of Britain's Got Talent: The Champions, with Ant and Dec stopping the show for a minute's pause. This encouraged families up and down the country to chat to the children they were watching with, to help tackle the rise in depression and anxiety among children.'
A key lesson from the campaign has been the importance of continuing collaboration rather than any one partner simply going it alone after the initial consultation.
Susie says: 'Britain Get Talking has continued to evolve through the pandemic and beyond. At each stage, Mind, YoungMinds and SAMH have been crucial in shaping the campaign's objectives and messaging, alongside providing expertise on website materials, language guidance and testimonials. Since Britain Get Talking began, it has encouraged more than 100 million new or more meaningful conversations across the UK.'