Tom Hardy has executive produced and plays the lead in this dark period drama about rogue adventurer James Keziah Delaney, who returns from Africa to avenge his father's death.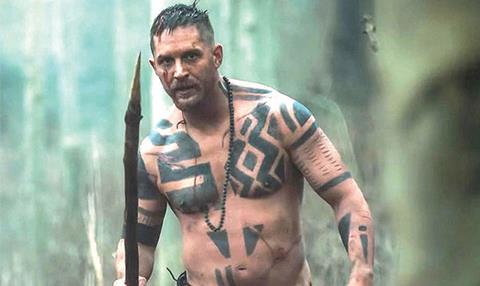 Distributor Sonar Entertainment
Producers Scott Free London; Hardy Son & Baker
Length 8 x 60 minutes
Broadcasters BBC1 (UK); FX (US)
Taboo was created by Peaky Blinders writer Steven Knight but is based on a story by The Dark Knight Rises star and his father Chips Hardy.
It is Hardy's debut behind the camera, having recently worked with Knight on Peaky Blinders.
Set in 1813, Taboo follows Delaney as he returns from Africa with 14 ill-gotten diamonds to seek vengeance after the death of his father. Refusing to sell the family business to the East India Company, he sets out to build his own trade and shipping empire and finds himself playing a dangerous game with two warring nations: Britain and the US.
Ridley Scott's Scott Free London is producing the series with Hardy's NBC Universal-back indie Hardy Son & Baker for BBC1. It will be distributed by Sonar Entertainment.
The series has two Scandinavian directors: The Killing's Kristoffer Nyholm, who is Swedish, and Wallender's Anders Engström, who is Finnish.
Sonar Entertainment head of distribution David Ellender says the Scandinavian direction "brings a slightly different look and feel to the project". He adds: "The creative package that's come together is something unique."
Ellender describes the series as "a prize project" for Hardy and says he and Scott are committed to making it a multi-series brand. "It looks and feels like an eight-hour film," he says. "For Tom, this is a passion project. It's the first time he's played an off-screen role. If you come from the fi lm world, it's great not to have to compress a story into two hours."
The distributor, which has already received interest from OTT and SVoD platforms as well as free-to-air and cable broadcasters, is looking for broadcast partners that want to back it as a returning show.
US cable network FX came on board in November 2014. This was followed by a deal with France's Canal+, but sales were put on hold until the distributor successfully produced a 20-minute piece to demonstrate the arc of the story.