Class divide, glamour and a carpe diem attitude created by the overhanging spectre of war forge the foundations of ITV's upcoming eight-part drama The Halcyon.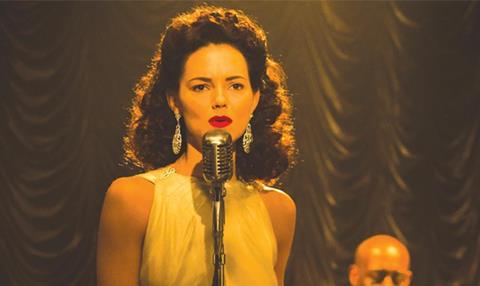 Distributor: Sony Pictures Television
Producer: Left Bank Pictures
Length: 8 x 60 minutes
Broadcaster: ITV (UK)
Created and written by Charlotte Jones and produced by Left Bank Pictures, the series pushes open the doors of the five-star Halcyon hotel and reveals the bustling day-to-day life within.
It shines a spotlight on the class divide between the upstairs and downstairs inhabitants and their enduring relationships, lives and politics, set against the backdrop of World War II as it reaches its ferocious peak.
"The show is a window into the world of the hotel, the guests, the staff and all of their stories," said Keith Le Goy, president of international distribution at Sony Pictures Television, which is distributing the show. "Every night, London is being bombed and they go to bed not knowing if they're going to wake up. They live each night as if it's their last."
The result is an amalgamation of past ITV period hits Mr Selfridge and Downton Abbey. Le Goy is confident that The Halcyon will prove just as successful when it hits the international stage.
"It is like Downton Abbey in the sense that it is very reverential to the past, but it looks back through a contemporary lens and harks back to a time that is defined by intensity and emotion," he says.
"We believe it's going to be incredibly successful around the world. Broadcasters from every corner of the globe are showing interest – it's going to be a global phenomenon."
Despite Sony's predominantly US drama distribution slate, which includes the international megahit Breaking Bad, Le Goy says The Halcyon fits in perfectly with its "portfolio of premium, high quality, character-led stories", and praises the talents of creator and writer Charlotte Jones.
"Charlotte is recreating a world that is intense and full of emotion, but with a real eye for character. We take a very diverse cast of characters and we really want to root for each one of them. It's an amazing talent to bring us into the world of these characters and see where the journey takes them."