Arctic crime drama Fortitude was a big success for Sky, both on Sky Atlantic in the UK and internationally. The pay-TV company is keen to follow that up with its next major original drama: The Last Panthers.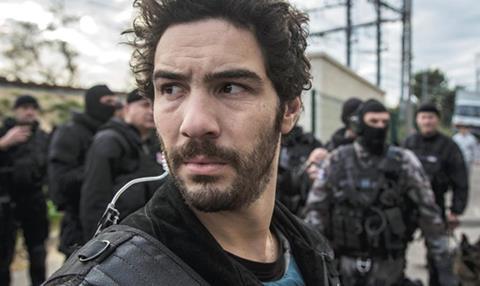 Distributors Sky Vision; Studiocanal
Producers Warp Films; Haut et Court
Length 6 x 60 minutes
Countries UK; France
The drama begins with a daring diamond heist bearing all the hallmarks of a gang called the Pink Panthers, a real-life international crime syndicate that emerged from the former Yugoslavia after the Balkan war. The gang, which included former Serbian soldiers, robbed luxury boutiques across Europe and was involved in weapons and drug trafficking.
In this fictionalised story based on their deeds, the death of a little girl during a raid sets a Serbian diamond thief, a French-Algerian cop and a British insurance agent on a collision course.
The series, produced by This Is England indie Warp Films and The Returned producer Haut et Court for Sky and Canal+, stars John Hurt, Minority Report's Samantha Morton, French actor Tahar Rahim and Balkan actor Goran Bogdan.
Warp Films joint chief executive Peter Carlton, who executive produced the series with Haut et Court's Caroline Benjo, says: "It starts with a heist and has elements of an action thriller, but it's also a deeply character-based drama. More than anything, it's a tragedy."
The series, which is thought to have a budget of around £13m, is set in glamorous locations across Europe and the Middle East, including Monaco and Dubai. "There's no precinct. It's a restless show that is constantly on the move to different locations with new characters, and it's in three main languages," Carlton adds.
The Last Panthers was originally devised as a feature film by Jerome Pierrat, a French investigative reporter specialising in organised crime, and Jean-Alain Laban, an up-and-coming crime novelist. The pair took it to Haut et Court, who decided it was better suited as a television series and approached Warp Films to co-produce.
"We agreed that the project needed to be more than a heist series, that the real interest in the story lay in the Panthers' past and how organised criminality was transforming. It was a chance to make a series that was gripping entertainment but also a portrait of modern Europe," says Benjo.
The two companies then approached writer Jack Thorne (Skins, Glue, This Is England) to pen the script, with Laban stepping out of the process. "Jerome would come with historical background and rich anecdotes, opening doors to real-life contacts for Jack to draw on for dramatic material," Benjo adds.
Warp subsequently got Sky on board, while Haut et Court brought in French pay-TV network Canal+.
"We decided from the start that it would be a straight 50/50 co-production so our interests and responsibilities were completely aligned throughout," says Carlton. "We've each brought our own cultural perspective, but it's been a totally shared task in terms of overseeing the creative process, which is why we think it is genuinely a European production."
The drama will air later this year in France and the UK. Sky Vision and Studiocanal, the production and distribution business owned by Canal+, will share global distribution rights and will be looking to drum up interest from international broadcasters at Mipcom.
Sky Vision director of drama and comedy Kylie Munnich says the fact that The Last Panthers is set in locations around the world makes it an easier sell. "Global stories with scale and ambition appeal to global audiences," she says. "Crime is a genre that resonates internationally. It's been a thrill to sell this series.
There's great expectation around The Last Panthers and we have faith that it will deliver. We've all watched it and loved the series, and know our international licensees will too."