Dr Frank N Furter and pals are heading to Mipcom as a reboot of camp musical The Rocky Horror Picture Show will have its world premiere at the event.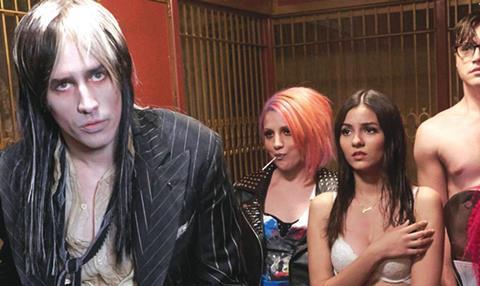 Distributor Twentieth Century Fox Television Distribution
Producer Fox 21 Television Studios, The Jackal Group
Length 2 x 60 minutes
Broadcaster Fox (US)
The two-hour remake of the 1975 fi lm, which starred Tim Curry as the mad scientist, is one of a number of high-profi le global dramas leading Mipcom's screening line-up.
Other shows include The Same Sky, Left Bank's period drama The Halcyon (see page 25) and Red Arrow's Russian drama
Mata Hari, a 12-part drama, shot in English, about the infamous exotic dancer, courtesan and spy.
The Rocky Horror Picture Show stars Orange Is The New Black's Laverne Cox as the sexually ambiguous, flirtatious, alien scientist, who holds an annual
Translyvanian convention to showcase the birth of Rocky Horror, an attractive man created to fulfil Frank N Furter's desires.
The convention takes an interesting turn when sweethearts Janet, played by Victorious' Victoria Justice, and Brad, played by Liv And Maddie's Ryan McCartan, stumble in.
It is produced by Fox's cable production unit Fox 21 Television Studios and exec produced by Lou Adler, who produced the original film, Buffy The Vampire
Slayer exec producer Gail Berman and High School Musical showrunner Kenny Ortega.
An unusual project for a mainstream US broadcast network, the show is the latest musical event following performances such as Grease: Live and The Sound of Music Live.
Fox Distribution will be hoping that the film's international success –it is still available for theatrical distribution, one of the longest-running movies to achieve this – will lead to global deals.
Following its premiere in Cannes on Tuesday 18 October, the special will launch on Fox in the US on 20 October.