The Night Manager wins at the Production Guild Awards, while drama indie Synchronicity options Man Booker shortlisted His Bloody Project.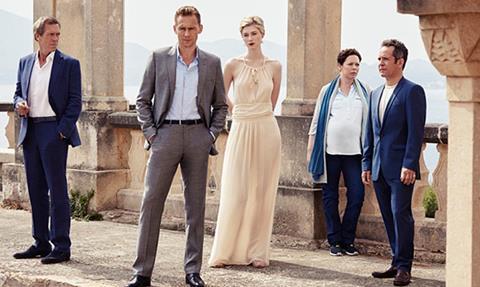 The Night Manager team wins at Production Guild Awards
The Night Manager's production team won Team of the Year at the Production Guild Awards. The event, which celebrates those working in accounts, production, location management, assistant directors, VFX and post production, was held at The Grove on 24 September. Other recipients included assistant accountant Pollyanna Gill, who has worked on series including Midsomer Murders and picked up the Production Guild Spotlight Award, location manager Harriet Lawrence, who has worked on dramas including Downton Abbey an Dancing on the Edge and won the Production Guild Inspiration Award and Hugh Whittaker and Jackie Rowden - joint winners of the Production Guild Contribution to the Industry Award.
Scottish indie options His Bloody Project
Scottish drama indie Synchronicity Films has picked up the film and TV rights to Graeme Macrae Burnet's novel His Bloody Project. Synchronicity said it is in talks with "a major UK broadcaster" and is considering screenwriters to adapt the Man Booker shortlisted thriller for the screen. His Bloody Project tells the story of a brutal triple murder in 1869 in a remote Scottish crofting community, leading to the arrest of seventeen-year old Roddy Macrae. The project is being led by Synchronicity Films creative director Claire Mundell.
Lookout Point backs National Theatre writer in residence
Drama indie Lookout Point is supporting playwright Anupama Chandrasekhar on the National Theatre's Writer in Residence Programme 2016/17. After a twelve-month residency at the National Theatre Chandrasekhar will work with Lookout Point chief executive Faith Penhale to develop TV script ideas. Previous National Theatre writer in residence Mike Bartlett, who wrote BBC1 drama Doctor Foster, is also currently working with Lookout Point on BBC1 newspaper drama Press.