TUESDAY: BBC1's six-part drama In The Club got off to a slow start as Don't Tell The Bride and Masters Of Sex also failed to make a splash on their return.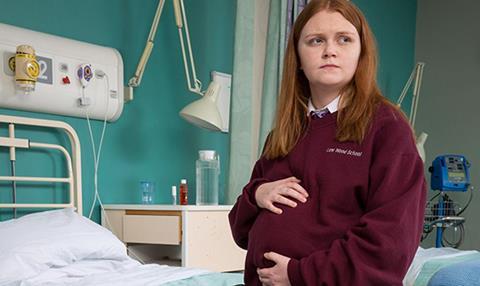 The Rollem Productions drama following six mums-to-be failed to outperform the channel's slot average of 5.8m (25.6%) for the past 12 months.
It was also 2m short of the audience captured by the opening episode of the most recent high-profile BBC1 drama, Happy Valley, which launched in April in the Tuesday 9pm slot with 6.3m (27.3%).
ITV also fell short of its slot average of 3.6m (15.8%) with one-off documentary Kids Behind Bars. The Lambent Productions film locked up an audience of 3m (14.6%).
BBC2's The Secret History of Our Streets closed its three-part series with 1.6m (7.6%), in line with the 1.5m (7.7%) its series average.
Masters of Sex (More 4) 10pm-11.20pm
250,500 (1.7%)
After moving from C4, the opening episode of series two failed to match the first series launch which pulled in 1.4m (6.7%).
However it slightly outperformed More4's slot average of 240,100 (1.6%), according to overnight Brab data provided by Attentional.
Don't Tell The Bride (BBC3) 9pm-10pm
325,000 (1.9%)
The first episode of the eighth series of the reality format shed half a million viewers from the previous series opener, which garnered an audience of 847,000 (3.8%).