The Be Good Films co-founder and media policy advisor Victoria Powell explains why growing indies should tap into the billion pound 'business angels' market.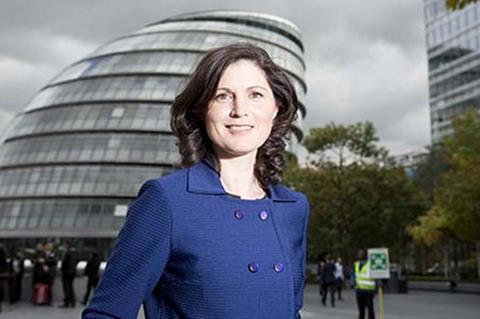 What is Indielab?
Supported by the Mayor of London, The London Enterprise Panel and Creative Skillset Indielab is a growth accelerator programme for TV companies offering masterclasses, workshops and high-level briefings in the areas of business strategy, growth and investment readiness.
At the end of the three-month programme indies have an opportunity to pitch to business angels for up to £2m of investment per company, to help grow their businesses and take them to the next level.
Sounds a bit like Dragon's Den…
Everyone immediately thinks of that. Business Angels are simply private investors who are looking to reinvest money into small businesses. This kind of investment is a burgeoning market – last year high net worth Business Angels invested £1.5bn in UK SMEs and the tech sector is very good at getting its hands on this kind of money and attracting this type of investment.
One of our aims at Indielab is to open up this market to TV indies.
How did you source these private investors?
It was mainly through contacts and networks – there's also an association - the UK Business Angels Association – which has 15,000 business angels in their network. Jenny Tooth, chief executive of UKBAA is an advisor to Indielab.
In terms of convincing investors the stats speak for themselves – the creative industries are growing three times faster than any other part of the economy – and UK indies have increased their exports by a whopping 413% across the last 10 years.
The UK is now the second largest exporter of content in the world – and that is despite the sorry state of the UK economy during this period. There's never been a better time to invest in British TV.
Who is eligible for this programme?
Companies with revenues of under £5m. They need to be based in London (although we are looking at delivering regionally) and making shows for broadcasters – with at least three credits to their name.
There are a limited number of places on the programme for start-ups so long as their founders can demonstrate three broadcast credits. We've had over 100 London indies register their interest which is truly fantastic, and we are expecting a very strong cohort of companies for the programme.
Applications open on 1 December and will close midnight 29 January.
Does business growth always involve expanding internationally?
The reality is that significant growth comes when companies expand their international sales. I would advise every TV company to look at the international market when they are looking at growth strategies.
What would you say are the main challenges for smaller indies looking to expand their business internationally?
It's essentially one of time and resource. When you're running a small indie the focus is often on production. It's hard to find time to reach out and look at sales potential – yet it's critical for growth to be able to find a way of doing that.
Another key challenge is convincing investors: how are you going to use the investment and how it will drive growth?
Whether production companies pitch for investment at the end of Indielab or not, by taking part they will get a huge amount out of knowledge, skills and contacts.
The programme will enable them to stand back and think about business strategy, get expert advice on how to fast-track growth and learn about corporate finance for TV indies – my test is that every hour should add value to your bottom line.
Indielab is co-hosting the Meet the International Buyer event with UKTI on 10 December.
It has 17 international buyers coming to London to meet 50+ companies, and Indielab's Victoria Powell is chairing a lunchtime panel session on changing trends in the global market.
Full details of the speakers and programme content will be made available via the Indielab website