Sunset+Vine and Done and Dusted have taken issue with selection process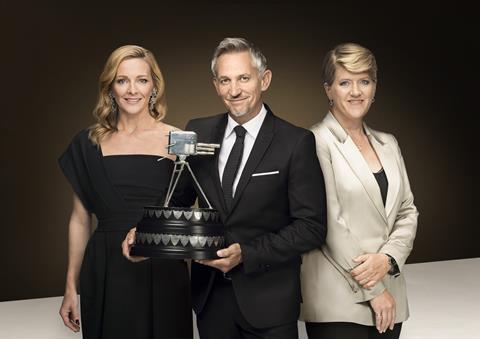 At least two indies that were in the race to become the next Sports Personality of the Year (SPOTY) producer have complained to the BBC over the show's tender process.
Broadcast understands that sports producer Sunset + Vine and live events firm Done and Dusted registered an official complaint with the BBC Content unit this week, in the wake of the BBC in-house sport's team retaining the contract for the annual live show.
The producers are understood to have a variety of complaints, including the make-up of the selection panel.
This panel consisted of BBC director of sport Barbara Slater, head of TV sport Phillip Bernie, entertainment head of business Matthew Travers, entertainment commissioning editor Jo Wallace and independent sports consultant Jackie Myburgh.
It is understood that Done and Dusted - running on a joint bid with Jake Humphrey and David Coulthard's indie Whisper Films – and Tinopolis-backed Sunset + Vine made the shortlist along with the victorious BBC in-house team.
The tender process kicked off in February with a call for ideas that broaden the show's appeal to "younger and more diverse audiences" and asked indies to partner with a digital content producer to "maximise collaboration with BBC Sport's digital team".
Last year's contest, the show's 65th, was won by cyclist Geraint Thomas.
A BBC spokeswoman said: "Our competitive tender process is rigorous, though we do not comment on individual processes which are confidential."
This is not the first time the BBC has landed itself in hot water over a tender process.
BBC Studios lodged a complaint with BBC Content over the outcome of the Mastermind bid, which the commercial producer/distributor lost to a joint bid from Hat Trick Productions and Hindsight Productions.
BBCS believed the execs attached to the bid – The Weakest Link co-creator David Young, Chris Jones and Kate Middleditch – did not meet the tender's 'relevant and recent experience' obligation.