CBeebies' Happy Tent Tales is first commission for former C5 kids chief Jessica Symons' indie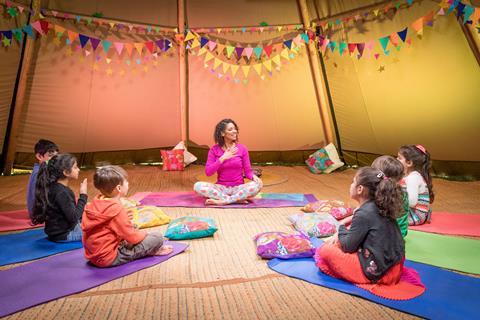 Ivy House, the indie set up by Channel 5's former head of children's Jessica Symons, has revealed its first commission.
The indie, which was set up in late 2016, will produce live action series Happy Tent Tales for CBeebies.
The 20 x 7.5-minute Flying Elephant co-pro is a collection of global stories based on traditional folktales.
Fronted by narrator Karina O'Malley, stories will be told from 16 different countries, with academics providing input during the research phase.
CBeebies Scotland and Northern Ireland commissioning executive Julia Bond called for the show, which will be exec produced by Ivy creative advisor Nick Wilson, with Symons producing and directing.
"Happy Tent Tales is an original and immersive storytelling series that has its roots in the folktale tradition," said Symons, who left C5 in February last year after a decade with the broadcaster.
"CBeebies champions live action programming that engages and stimulates their young audience so is the perfect home for Happy Tent Tales."
Bond added: "The series provides a fascinating mix of cultural influences with stories sourced from all over the world."
The commission comes at a time when CBeebies is supersizing its live arts commissions, with more live one-off specials akin to its Good Friday broadcasting of Shakespeare's The Tempest planned.