LGBTQ+ Network orders eight-part run of Donut Films' sexual identity drama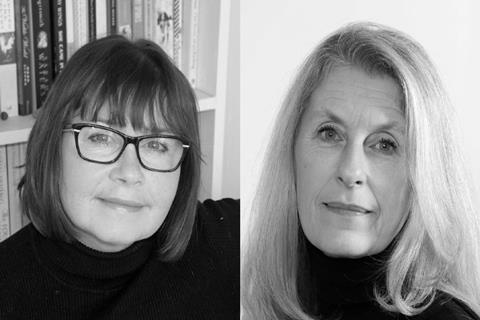 Hollyoaks and EastEnders writer Jane Marlow has launched a scripted indie alongside short film producer Virginia Orr, landing a debut commission for a Canadian LGBTQ+ network.
Donut Films is a cross-platform indie focusing on drama and comedy. Its first commission is returnable drama They Them Us, which has been picked up by Canadian LGBTQ+ network and streamer OUTtv.
The 8 x 30-minute drama, which centres on a female football team, has been selected as one of 10 in-development projects to be screened at France's Série Series festival later this month.
The commission follows a self-shot test-of-concept pilot in November 2019, and will follow Suze, a gay woman making the journey to a non-binary identity.
Marlow said the story tackled the universal theme of identity.
"It reflects how young adults in 2020 are exploring their sexuality and gender identity in more detail and more freely than previous generations," she said.
"We wanted to make a show with high emotional stakes that is hooky and returnable and also authentic."
Marlow kicked off her career as a storyliner for Coronation Street and has since written for EastEnders, Hollyoaks, Doctors and Bad Girls. In 2018, she was one of the female writers who penned an open letter to UK TV drama commissioners calling on them to greenlight more scripts written by women.
Orr has spent most of her career in luxury fashion but has more recently produced award-winning short films with Marlow, including Dancing Alone and Take Me Back.
Orr said the move will "formalise the success" the pair have already had with their short films.
"Our creative and business skills dovetail well — Jane's TV knowledge and scriptwriting experience complement my expertise in transforming creative businesses into sound business propositions," she added.