Former RTL chief exec replaces Jeffrey Schlesinger
The restructure of Warner Media has handed revenue chief Gerhard Zeiler oversight of its UK production arm.
Zeiler is effectively replacing Jeffrey Schlesinger, Warner's long-serving global sales chief, who was ousted last week along with several other high profile execs.
The changes form part of Warner Media chief executive Jason Kilar's plans to supercharge its SVoD service HBO Max, in effect prioritising the business over other streams of revenue, including Warner's lucrative international sales operation.
It understood Warner Bros Television Production UK (WBTVPUK) label bosses will continue to report to Warner Bros International Television Production head and executive vice-president Ronald Goes.
Goes, senior vice-president of creative development, formats and sales Andrew Zein and senior vice-president of finance and operations Alex Ogilvie now report to Zeiler in Europe rather than Schlesinger in the US.
"They have moved from reporting into Burbank to becoming a really international business," said a source. "There's a slight downside to being further from Burbank but the European counterparts will be closer."
Warner's UK television production business is understood to have been shielded from the cuts elsewhere, which are expected to result in between 600 and 800 departures – mostly from Warner Bros and premium linear cable channel HBO.
WBTVPUK indies include The Repair Shop producer Ricochet, First Dates indie Twenty Twenty, Who Do You Think You Are producer Wall to Wall Media and Renegade Pictures, which is behind Our Yorkshire Farm.
HBO Max focus
Zeiler was last week named head of a newly-formed, integrated international division of AT&T-owned Warner Media. This includes the international operations of Warner Bros, HBO and Turner, and local production across Europe and other major territories.
He will also oversee regional programming for HBO Max, whose international expansion is the primary driver behind Kilar's strategy.
An informed source estimated that the cumulative cost of rolling out HBO Max internationally and forgoing international distribution revenues as original productions are kept in-house will total several billion dollars.
Disney+ and NBC Universal have followed similar strategies with their respective international SVoD services Disney+ and Peacock, though Warner Media's restructure appears to go deeper structurally.
Gerhard Zeiler: in profile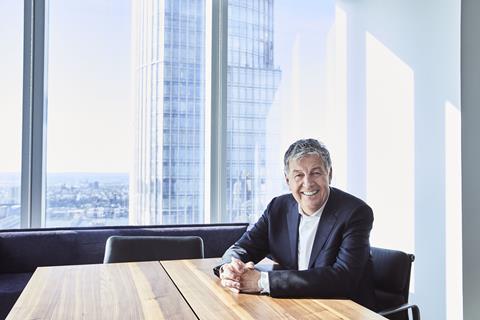 Austrian-born exec Zeiler – who media mogul Haim Saban once described as "Mr TV Europe" – is known for leading Fremantle parent RTL as chief executive between 2003 and 2012, before leaving to become president of Turner International.
He was later named Warner Media's chief revenue officer and has now added the title of president of Warner Media International Networks to his bow.
Zeiler is an Anglophile who previously lived in London during his leadership of RTL, which at the time owned Channel 5. He has been praised for his knowledge of international TV and straightforward approach to business. He retains an office at at Turner's Soho base.
His predecessor Schlesinger has previously said: "He's easy to talk to; he says what he means. When you shake his hand, you know you can take it to the bank."
"He's always open to cooperation and always open to action," said a source close to Zeiler. "He has very good working relationships and that's why people believe he can do the role so well."
"He knows all the markets, including the UK," they added.