Trade bodies say no-deal will have an impact on workers' rights and lead to loss of EU talent
TV industry chiefs are wrestling with immense uncertainty over the impact of Britain's potential exit from the EU, as turbulent scenes unfolded in Parliament this week.
Prime minister Boris Johnson remains determined to pull the UK out of the EU by 31 October and this week controversially prorogued Parliament for five weeks, as MPs passed legislation to prevent a no-deal Brexit.
Broadcast spoke with industry bodies Coba, Bectu and Pact, as well as super-indie Endemol Shine Group (ESG). All warned that crashing out without a deal would have an impact on short-term visas and freelance rights, and lead to a long-term talent drain.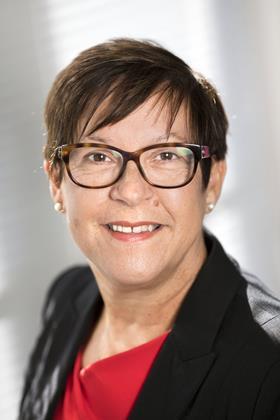 Bectu's members remain unclear whether work visas will be required for short-term projects in the EU post-Brexit, according to the union's head Philippa Childs.
"The UK's position will hinge on reciprocity as each nation state has its own rules," she said. "It is likely that whatever we do to their citizens, they will broadly do to ours."
At the Pact 2019 Census briefing last week, chief executive John McVay hammered the government for being inconsistent with its advice.
"A consultant working in France for three days may be told they now need a visa," he said, warning some may be forced to lie and apply for tourist visas when they are planning to work.
At the time of writing, the gov.uk website's advice page said UK citizens would not require a visa for trips to Europe of up to 90 days, but added: "You may need a visa or permit to work or study."
Childs said a sudden EU departure could threaten freelancers' rights enshrined in EU law, such as holiday pay.
"There's also health and safety legislation within the EU framework directive," she added. "There are concerns that the government could water this down in the future."
"During this uncertainty, we have been less able as a country to keep and attract young European talent"
Bella Lambourne, Endemol Shine Group
Bectu members are further concerned by increased bureaucracy and additional costs associated with transporting equipment, according to Childs.
Although the EU Settlement Scheme enables EU nationals to remain in the UK, Bella Lambourne, director of HR at ESG, said some of these employees are hesitant to apply for settled status.
"This is a seven-minute application process and yet there has definitely been an emotional impact around how these people feel about being in our country," said Lambourne. "During this period of uncertainty, we have been less able as a country to keep and attract young European talent."
However, ESG UK chief executive Richard Johnston said no-deal will be less damaging for broadcasting compared with sectors that are heavily reliant on free trade of goods.
"No-deal has less of an impact for us on a micro level as a business," he added.
Industry fears 'damage' of no-deal Brexit
Senior industry bodies fear an increased number of EU broadcasting centres, created to combat the effects of a no-deal Brexit, will damage the UK sector.
Commercial Broadcasters Association (Coba) executive director Adam Minns and Bectu head Philippa Childs warned changes driven by the loss of 'Country of Origin' (COO) principle would be a boon for European countries in the long term, while the UK would stagnate.
The COO principle allows international channel operators based in the UK to broadcast into the EU, but may no longer apply if the UK crashes out without a deal on 31 October. To that end, channel operators have been setting up alternative satellite offices in Europe throughout this year.
Minns said most of his members have made relocation plans to cover for the loss of COO, adding: "Events have overtaken us. We are currently Europe's leading global broadcasting centre but Amsterdam is developing an attractive hub based around technology.
"There will be a lot of investment there in the future and the UK has to raise its game to maintain its status – a no-deal Brexit will not be good for this."
Push into Netherlands
More than 80 UK licences were handed back to regulator Ofcom in March, as the likes of Discovery and Viacom hurriedly prepared to set up in Europe ahead of the UK's exit, which was subsequently delayed.
The most recent data revealed only four licences were returned in August, supporting Minns' claims that most organisations have already enacted plans in Europe.
Bectu's Childs pointed to Discovery's decision to bolster operations in the Netherlands – a territory that already houses Netflix's EMEA headquarters.
"Companies such as Discovery will now have a footprint inside the EU as well as the UK, and over time it will be very tempting to do business in the Netherlands rather than Chiswick Park," she added.