The British television industry is set for huge changes after the country voted to leave the European Union.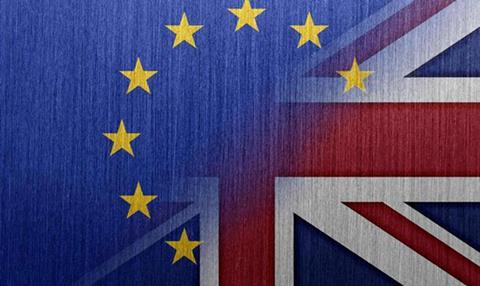 Some 52% of the country voted to leave in yesterday's referendum, leading to Prime Minister David Cameron announcing that he is to step down by October.
The result will have a major impact on British indies working in Europe, broadcasters participating in European co-productions and distributors selling UK content to networks on the continent with the devaluation of the pound likely to have the most immediate effect.
ITV's share price has dropped by 19% to £1.81 overnight, while Sky's share price also dropped 8% to £8.20 in the last 24 hours.
Zodiak Media UK chief executive Rod Henwood said that the collapse of ITV's share price could hit programming budgets. "Every ad reliant broadcaster in the UK will face a shock in the short term and that may play through to programming budgets in the short term. That's a potential problem."
James Burstall, chief executive of production group Argonon, said that he believed the country will find a "positive outcome", despite saying earlier this week that Brexit would be a "tragedy" for the business.
"We are all still processing the news. We need to listen to the plan of the Leave team and see if they can deliver on their promises. We are a resilient industry and a resilient nation and we will find a positive outcome," he added.
Richard Broughton, an analyst at Ampere, said that there will be "serious repercussions" for businesses relying on advertising and subscription pay-TV businesses will be hit.
He added: "Many international media businesses base their European operations in the UK to take advantage of the EU's freedom of trade rules, as well as some of the UK's more relaxed broadcasting regulations – broadcasting out of the UK to other EU markets. The future for these companies' ability to base themselves in the UK is now likely to depend on the trade agreements the UK is able to put in place with the European Union upon exit.
Michael Ryan, chairman of the Independent Film and Television Alliance, said that the decision was a "major blow" to the UK television and film industry.
"Producing films and television programmes is a very expensive and very risky business and certainty about the rules affecting the business is a must. This decision has just blown up our foundation – as of today, we no longer know how our relationships with co-producers, financiers and distributors will work, whether new taxes will be dropped on our activities in the rest of Europe or how production financing is going to be raised without any input from European funding agencies.
"The UK creative sector has been a strong and vibrant contributor to the economy - this is likely to be devastating for us," he added.
Investment bank BNP Parabis has stated that a Brexit vote will have a negative effect on UK growth and foreign direct investment.
"The consensus is that there will be a recession in 2017 if not before, and we don't know how long this one could be or what the exit path might be," it noted.
Jane Hyndman, group general counsel at rights firm Compact Media said: "A critical part of this is to try and limit the period of uncertainty which means we as an industry must work closely with the government to progress speedy and favourable negotiations, particularly with trade deals," she added.
John Enser, partner at law firm Olswang said that Brexit would be "disruptive". However, he added that UK content could still qualify as European.
"At least there is another Treaty already in place, which should guarantee that UK content still qualifies as "European Works" for quota purposes and which will prevent other EU states from blocking or applying local regulation to Ofcom licensed broadcast services."