Liz Warner's condemnation of TV as "old, boring and dying" has divided opinion, with senior figures split over whether creative lethargy has infected the industry.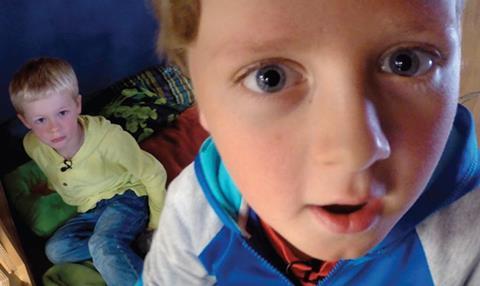 Last week the Betty founder used her Bafta Television Lecture to highlight "risk-averse, culturally bland programming" and slammed executives for failing to react to the digital age.
Knickerbockerglory boss Jonathan Stadlen said that there was "a lot of truth" in Warner's assessment but disagreed with her view that the industry had fallen into a "creative chasm".
He claimed that indies were awash with creativity but have been stifled by "micro-managing broadcasters" which are scared to take risks due to fears they will suffer poor ratings.
"There is so much meddling from broadcasters which stops programme makers from expressing themselves," he said. "Broadcasters are ruled by overnights and a fear of failure which, if you take the adage that you can only succeed as much as you're willing to fail, doesn't bode well."
Warner also blamed the lack of creativity on commissioners for prioritising "ratings comfort over creativity", in turn alienating young people as viewers and potential recruits into the industry.
Stadlen agreed that young talent was fleeing broadcaster's "strait jackets" for the relative freedom of multiplatform opportunities.
"When you stop programme makers expressing themselves, they will inevitably go elsewhere," he said. "It's happened in the US where people left Hollywood to go to the likes of Netflix where they were afforded more creative freedom and it's happening here. All the young, creative storytellers are going online because they have much more freedom to express themselves."
Another indie boss, who asked not to be named, agreed that there was a broad desire for broadcasters to "do more things and try more ideas" but said there was sympathy for commissioners.
"We are working really hard to find the next big thing but it isn't easy," said one commissioner, who has worked for several broadcasters. "You have to ask why do channels feel they need to remake older shows – what has pushed them there? Is it that stuff they have tried hasn't worked?"
He added that while older audiences watched more TV, that was "no excuse" not to target younger viewers and believed the industry was suffering from a "log-jam" in releasing the next generation of ideas. "Did we throw something valuable away with BBC3?" he said.
Another indie boss claimed to understand where Warner "is coming from" but pointed to a TV schedule stocked with creative programming.
"If you take a look at some of the new shows emerging on mainstream channels at the moment, such as Exodus on the BBC and The Secret Life of 4 Year Olds and The Job Interview on Channel 4, I think her predictions about the demise of linear TV are premature," he said.