Getting Samuel L Jackson on board means our series will be seen, says Simcha Jacobovici
I recently found myself in Africa with one of the most celebrated actors on the planet, Samuel L Jackson.
The man is an icon to multiple generations. He has starred in some the highest-grossing films of all time – from Pulp Fiction to Captain Marvel – and here we were in Ghana, collaborating on a factual series about the transatlantic slave trade.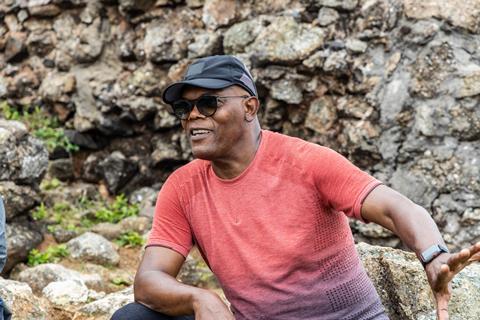 At lunch in Los Angeles, a producer friend of mine leaned over and asked what it was like to work on a non-scripted series with powerful talent like Sam. What does he bring to the table?
Well, I said, Sam's participation in this series elevates it from a regular historical documentary show to a worldwide event. More than this, Sam is a major talent with skin in the game.
A couple of years ago, when he appeared on Henry Louis Gates's PBS series Finding Your Roots, Sam learned that his DNA was traced to the Benga tribe of Gabon.
When I approached him to get involved in Enslaved: The Slave Trade As Told From The Ocean Floor, a six-part non-scripted series on 400 years of human trafficking from Africa to the 'New World', I knew that Sam had never produced or hosted a non-scripted programme, so this would be a first.
"When Sam and I first met, I knew that he had been an usher at Martin Luther King's funeral. What I didn't know is that he is also a licensed scuba diver"
I also knew that if he made it his own, by going to Gabon and meeting the Benga, the world would be watching. The concept of the series, which Fremantle is selling, is to tell the story of the transatlantic slave trade by using the hunt for sunken slave ships as the springboard into the larger issues of politics and resistance, economics and culture.
When Sam and I first met, I knew that he had been an usher at Martin Luther King's funeral. What I didn't know is that he is also a licensed scuba diver. Magically, the stars aligned. We joined forces.
Sam wanted to tell the story of the trafficking of 15 million people from Africa to North America, South America and the Caribbean. He wanted to remind us of the 3 million who never made it and died en route.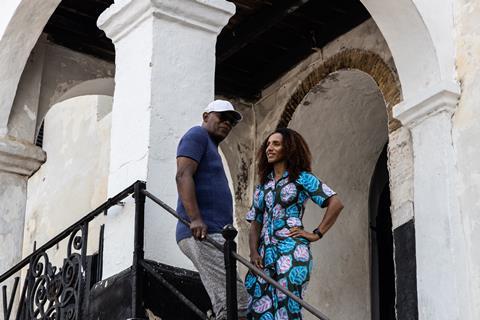 To this end, Sam and his wife, LaTanya Richardson Jackson, made themselves available in unprecedented ways – even while he was shooting and promoting films like Spider-Man: Far From Home and she was starring in To Kill A Mockingbird on Broadway.
Is it difficult working around Sam's schedule? Yes, it is.
Is it difficult shooting with him on location in places like England, Ghana and Gabon? Yes, he is constantly mobbed by fans ranging from passers-by to heads of state.
So how do you shoot such a far-ranging and complex story with a Hollywood star who is neither a historian nor a journalist? Answer: he's not carrying the series alone.
Sam has me and Afua Hirsch to offer on-location investigative pieces, which provide the much-needed context for the slave trade. Afua is a well-known journalist in Europe and she's fast becoming one in North America.
She draws on her Ghanaian and British heritage for unique insights and she's written a best-selling book on identity – Brit(ish): On Race, Identity And Belonging. She is educated and engaged.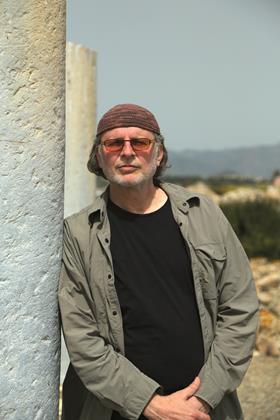 For my part, I bring investigative tools to historical reporting. As the child of Holocaust survivors, telling a story of mass murder doesn't feel like ancient history; it feels as contemporary as my immediate family's experience.
All this to say: working with a Hollywood superstar and a European television personality to tell a story whose time has come ensures that, when the series comes out in a few months time, the world will be watching.
Simcha Jacobovici is an Emmy-winning journalist and producer and series director on Enslaved: The Slave Trade As Told From The Ocean Floor