US division to copy ITV2 dating show's merchandising strategy as margins are squeezed
ITV America is to replicate the Love Island strategy of pursuing ancillary revenue streams to offset squeezed production margins.
ITV Studios' US-based division, which operates eight unscripted labels including Leftfield Pictures and High Noon Entertainment, is looking beyond the "antiquated" model of margin-based revenue in favour of forging new business models with broadcasters.
Speaking to Broadcast at Realscreen Summit, chief executive David George explained: "Every network is looking for new ways to monetise their content. There is new energy around ancillary revenue streams as margins get squeezed for both producers and the networks."
"If I deliver cheaper content and the show works, then I want to share in the success"
David George, ITV America
This could include revenue share deals with networks for merchandise, such as an agreement with CBS around Love Island, which will take its cues from the UK's product-placement and water-bottle deals.
"There's a lot of upside on Love Island that is not based on our production margin," George said. "If I deliver cheaper content and the show works, then I want to share in the success."
By taking on learnings from his UK parent company, George is embracing ITV Studios' strategy of operating as a global entity.
ITV Studios boasted the largest UK contingent at Realscreen this year, with more labels attending than ever before, including Possessed TV and Shiver.
ITV America chief creative officer David Eilenberg said: "Increasingly, our task is to make sure ITV Studios commands more market share globally. That is a head shift for everyone because we have always been territory driven."
He indicated that the ITV America management team will no longer be solely evaluated on its own success but on how it uses its connections to help producers across the entire business sell their shows. ITV America was responsible for 18% (£144m) of ITV Studios' total revenue over the six months to 30 June.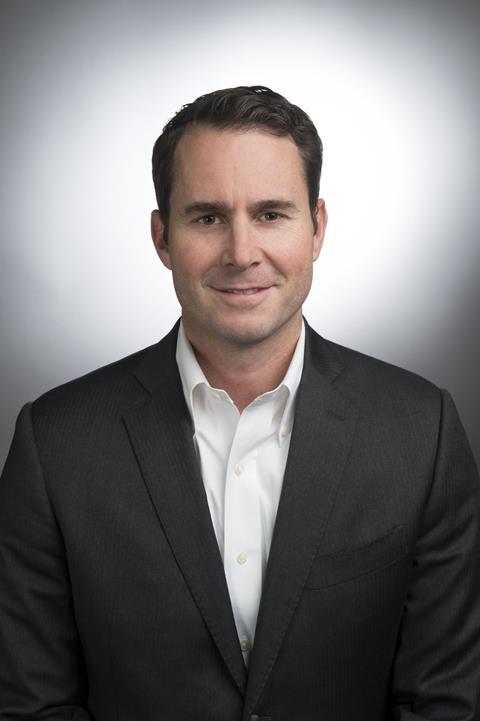 George revealed that he has forged several co-production deals to create his first scripted projects. However, ITV America's roots will remain in unscripted programming.
"Scripted is the long game but we will never be the group that comes out with Game Of Thrones," he said.
Eilenberg and George remained tight-lipped on what viewers can expect from the Love Island remake, due later this year on the Big Brother US broadcaster, but indicated it will remain in familiar territory.
CBS was the only one from a handful of suitors with the budget and hours required to stay true to the original, stripped format.
"Those are key ingredients in terms of generating social chatter and buzz," George said. "When we were selling it, we were faced with cable networks that could give us the hours but couldn't hit the price points, and broadcasters that could do the opposite. CBS checked both boxes."