Takeover could herald a new era of creative 'collaboration'
Comcast's potential takeover of Sky could lead to a new era of creative "collaboration", according to NBC's unscripted boss, as the race to buy the British broadcaster nears completion.
Paul Telegdy, president of NBC Entertainment's alternative and reality group, labelled Comcast's $30bn (£23bn) takeover of US broadcaster NBC in 2011 a significant success and backed Sky's advanced technology platform to introduce synergies across the group, should a deal go through.
"We found we were part of a great company at the end of the [takeover] process," said Telegdy, during his Worldwide Address at the Edinburgh Inter national Television Festival.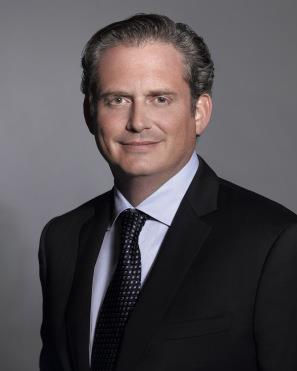 "If [Comcast is] lucky enough that the deal goes through, it would be a good thing for everyone involved," he added. "It would lead to something we all crave: more collaboration internationally and working with more partners in the UK."
The former BBC executive, who has been with NBC since 2008, hailed the management at cable giant Comcast. He said its approach to NBC has been to invest heavily in content – "to dive in and pile in". He stressed that the business was not interested in "managing us in decline".
Under Comcast's stewardship, NBC has gone from trailing rivals including CBS to topping the US ratings charts, assisted by a slate of shows such as The Voice, America's Got Talent and This Is Us.
Telegdy pointed to the channel's remake of Wall to Wall genealogy series Who Do You Think You Are? as an example of a UK show that has translated well for a US audience.
Takeover intervention
Days after Telegdy made his comments, a report emerged claiming the UK's Takeover Panel may intervene in the bidding process and force Comcast and its rival 21st Century Fox to take part in an auction to determine Sky's future.
Such interventions are rare and are usually reserved for deals of significant scale. Last week, the panel released a statement that set out the details of the bidding process to date but did not mention the potential for an auction to be held.
However, the regulatory body may be forced to act to ensure a smooth and transparent sale process is conducted, as the drawn-out bidding war between the businesses reaches its conclusion.
Currently, Comcast's offer of £14.75 a share trumps the £14 Fox has offered. It is not clear whether the latter will return to the table with improved terms, ahead of the 22 September final bid deadline.
Should Rupert Murdoch's Fox triumph by acquiring the 61% of Sky it doesn't already own, Disney would be the main beneficiary – enabling the US entertainment giant to gain control of the shares through its $71.3bn (£55.4bn) takeover of Fox's entertainment assets.
Comcast had previously also been in the running to buy Fox but pulled out due to shareholder concerns about a breach of anticompetition laws.