Programme sellers need training courses just as much as producers, says Paul Heaney
I love reading Broadcast's Best Places to Work in TV survey. It's genuinely inspirational, highlighting what indies are doing to make their staff feel happier and more valued, and unleash their creative potential.
Distributors don't generally enter, but I'm beginning to think we should.
The fact is that the line between producers and distributors, which are still often considered 'hard' businesses driven by bottom-line considerations rather than creative vision, has been blurred to a faint smudge.
The commercial and creative ends of the business are working ever more closely to create, develop and market shows that deliver across audiences, territories and screens. Just look at how your average distributor's acquisition team has grown in the last five years — and not just in size, but also in scope. Today, acquisition execs are more akin to account directors in ad agencies.
That said, producers and distributors are still very different beasts, with very different talents. Distribution, in honesty, is a spitting viper of a business. As individuals, distribution execs need to be gender-neutral versions of Desperate Dan, Popeye (other male stereotypes are available for younger generations) and Kofi Anan. In view of this, it's perhaps no surprise that few people are born with the necessary skills to succeed in the dark art of distribution.
Which leads me neatly to the point of this piece – the importance of training. Most of my team at TCB recently took part in a reassuringly-expensive negotiation skills course. They loved it and are now using their newly honed talents to gratifyingly good effect.
It was the same course I did a lifetime ago in my twenties, when I was working in airtime sales. In fact, a lot of people in distribution started in airtime selling and most of us were trained to within an inch of our lives – from how to talk nicely on the telephone to how to sell, pitch, negotiate, present and close deals.
Back in the day, it was the norm. The training courses were frequently residential and often involved the entire weekend. I loved and hated those courses in equal measure, but I've never been ambivalent about their benefits.
As an industry, we don't seem to believe in training any more. One of the trainers on our negotiating skills course was astonished to learn that most of my TCB colleagues had had little or no formal training up to that point. That's not just sad for individuals, it's bad for business.
Quite apart from our duty of care to the next generation, surely we want to protect the future of our industry by ensuring that the brightest and best are given the tools and confidence to become even brighter and better?
Yes, it sometimes happens that you invest in a promising young employee who's then poached by a competitor, taking the expensive skills you paid for with them. But hey – the same thing happens in reverse. The poaching argument should never be used as an excuse not to train your staff properly, and nor should the budget argument. Training is never a waste of money and it always pays off.
Internal mentoring, coaching and training are very laudable, but we also need to give young people tangible qualifications. Our colleague Jasmin, who arrived at TCB on a now-defunct government scheme, recently graduated with a very well-deserved diploma from the National Film and Television School (NFTS), run by the amazing Simon Broadley (group pictured top). We invest in the NFTS and intend to keep doing so.
I'm not saying TCB has got its training strategy right, by the way and I know there's lots of businesses doing plenty of training, so don't take offence. It's just that we could and should do more.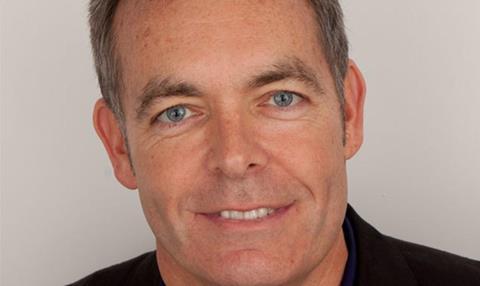 At least we've made a start – and we also recognise that, in a creative industry that's increasingly monetised and commercial, professional development in sales, acquisition and business affairs is no longer a luxury but a necessity.
Paul Heaney is chief executive of TCB Media Rights