A major formats dispute between Banijay and Fremantle Media-backed Israeli indie Abot Hameiri was the talk of Mipcom, with the row shining a light on an "increasing" issue around international format theft.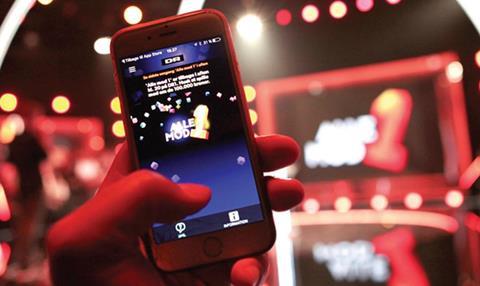 Abot Hameiri claimed that Banijay's gameshow All Against 1, which was launched this week in Cannes, was based on its format Are You Smarter Than The Crowd?.
The public spat kicked off when Lewis Silkin partner Jonathan Coad, who also represented Love Productions in its Great British Bake Off negotiations, said the matter was being referred to UK courts.
Banijay has denied that it replicated the format and said the claims had been made to "cause maximum disruption to our sales efforts at Mipcom".
Broadcast Hot Picks: All Against 1
Rights group the Format Recognition and Protection Association (Frapa) said there had been a "dramatic increase" in IP theft, which became one of the major talking points of Mipcom.
Twofour Group chief executive Mel Leach said that a number of broadcasters were already trying to "rip off " its forthcoming entertainment format This Time Next Year, which is being remade in markets including the US and Australia.
"The greatest threat to worldwide television is intellectual theft," she said. "It's very easy for people to rip things off and very few cases are won. It's a real problem. It happens all the time and it diminishes everyone's products."
One major Hollywood executive said that while format theft was prevalent, particularly in markets such as China, it was "incredibly difficult" to prove and win in a court of law.
Another added that squabbles over IP infringement were not uncommon – but cases rarely go public, or progress as far as the spat between Banijay and Fremantle.
The exec said: "We fire off the odd legal letter, but I don't think it's a significant problem, in the UK especially. I just don't believe people are genuinely copying ideas. It is more of an issue in some international markets, and especially in China."
One super-indie boss said that the large British groups might have four or five instances a year when they either seek, or are asked for, reassurance that a particular show is distinct from a rival format.
However, a common-sense approach, and shared values, prevents too many significant problems. "There's almost a sense of complicity – you don't go around copying each other's formats," the source said.
HIGHLIGHTS FROM THE MARKET
There was no standout format at Mipcom this year and many distributors claimed that they were selling a higher volume of midtier formats rather than striking a huge amount of deals for one format, a la Rising Star.
Netflix and Amazon remained high on producers' radar. Amazon has promoted its head of drama development Morgan Wandell to head of international production.
He was meeting British indies, keen to strike deals to sit alongside forthcoming Jeremy Clarkson-fronted format The Grand Tour.
Netflix's senior manager of unscripted content Nat Grouille was also a popular figure among UK indies. Grouille was particularly keen to order a global football show and was telling producers that "retro" ideas work particularly well for the SVoD service.
Elsewhere, ITV Studios was keen to promote its comedy credentials, particularly in the US.
David Eilenberg, president of ITV Entertainment in the US, was looking for his own take on James Corden or John Oliver's late-night talk shows.
The former TBS and TNT alternative programming chief told Broadcast that the comedy crossover was a new initiative.
"It's a great time to be trying to break new people," he said. "There's an appetite in American comedy for voices from elsewhere to come and shed some light on what's going on in our society, so I think there are huge opportunities."
ITV's acquisition drive doesn't appear to be over either, with the commercial broadcaster understood to be on the verge of signing a number of new deals.