Leading drama producers have agreed with director of television Kevin Lygo's assessment that ITV Encore remains a 'work in progress' and requires strategic refinement.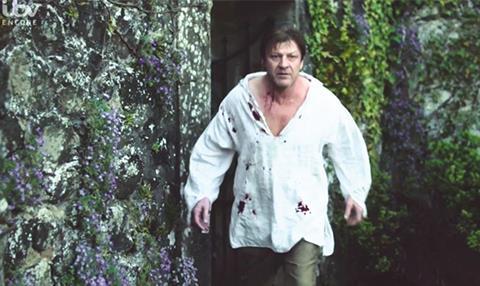 Speaking at ITV's Producers Forum earlier this month, Lygo acknowledged that the drama-dedicated channel had yet to find its feet and was still in its infancy as the commercial broadcaster's 'first foray' into pay-TV.
Encore was set up in 2014 in partnership with Sky (see box), with the intention of diversifying ITV's revenue streams by reducing its reliance on the advertising market in the free-to-air space.
The channel repeats ITV dramas alongside exclusive acquisitions such as The Americans and its own original commissions, including Rainmark Films' The Frankenstein Chronicles and Big Talk's Houdini & Doyle.
However, several producers claimed viewers were unclear as to how to access the channel, which is exclusively available on Sky, and suggested its "confusing" name contributed to the original commissions getting lost in the repeat-heavy schedule.
One prominent ITV supplier admitted that they "didn't really know" what the channel was. "The word 'Encore' makes it sound like a catch-up channel," they added. "I knew it was a place where ITV shows drama and where it commissions original content, but fundamentally I would say it is quite confused. It's not clear to me what it is."
308k
Average audience for The Frankenstein Chronicles when it aired last year
Chris Lang, founder of drama indie TXTV, who has written ITV Studios' upcoming Encore drama Dark Heart, said it had yet to establish itself as a defined proposition.
"It has not quite found its identity yet," he said. "The name suggests it's a repeat channel, but it absolutely isn't."
The channel's original commissions are by far its most-watched shows. Its first, The Frankenstein Chronicles, averaged 308,000 (1.6%) when it aired last year, demolishing the 14,800 (0.09%) slot average and representing the channel's five highest-rated shows to date.
Rainmark founder Tracey Scoffield said the show had been "a bit of a test case" for ITV and her indie.
She added that the crux of the channel's problems lay with its low position on the Sky EPG (slot 123) and the consequent lack of coverage in the press around its shows.
"There was a general lack of awareness about The Frankenstein Chronicles, which starred Sean Bean – one of the most famous British actors on TV," Scoffield said. "Although it got good numbers, it still seemed a lot of people didn't know about it."
But Scoffield defended ITV, which had "worked hard" to prepare for the second series by ramping up its marketing efforts and securing more "appropriate" sponsorship.
Several producers, including Scoffeld, said one obvious way to strengthen the channel's identity was to increase the number of original commissions.
As well as Dark Heart, the channel recently ordered Monumental Pictures' drama series Harlots.
Dark Heart is a two-hour contemporary crime drama about a series of vigilante paedophile killings, while 8 x 60-minute series Harlots explores prostitution in 18th-century London.
Commissioning more shows in this "adult" vein would help the channel forge an idiosyncratic personality of its own, argued Scoffield.
"Encore may benefit from shows that are a bit bolder in their subject matter and that resonate with audiences in a different way. Perhaps ITV needs to make content that is more adult that wouldn't necessarily work on the main channel."
Lang said that Lygo and head of drama Polly Hill were keen to expand the volume of niche dramas to give the channel a more defined purpose.
"They see it as a platform to launch a show with less exposure, the potential to cross over [to the main channel] and to experiment with edgier, higher concept, darker stuff."
Encore facts
ITV Encore launched at 7pm on 9 June 2014 with an episode of Agatha Christie's Poirot, with Broadchurch re-runs also in its opening week line-up.
It is exclusive to Sky's TV platform as well as its OTT services Sky Go, Now TV and Sky Store, and sits at 123 on the EPG. A +1 catch-up channel is available at 208. Encore's re-run catalogue also includes Cold Feet, Prey and Scott And Bailey.
Crime drama Broadchurch and Swedish drama Jordskott are its second and third most-watched programmes after Rainmark's The Frankenstein Chronicles.