Despite his reputation as a tough cookie, is Archie Norman going for a laidback management style at ITV?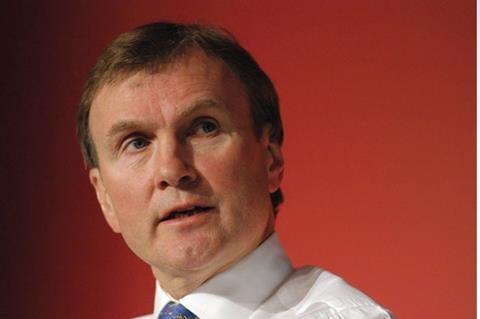 We only ask after seeing that rather than adopt the usual firstname.surname email signature reserved for ITV staff, the boss has plumped for simply archie@itv.com
Bravo for biting back
Mark Oliver, author of the Policy Exchange's report calling for a radical overhaul of the BBC's youth services, last week grouped Hole in the Wall, BBC3's Snog Marry Avoid? and BBC4 quiz We Need Answers as "something that could be on the Bravo or Living channels". Normally mild-mannered comedian Mark Watson, who hosts We Need Answers, took umbrage. Not only does the show cost "less than the BBC spends every week keeping Brucie alive", he says, but in Oliver's world, the whimsical quiz - home to such hip youngsters as Pam Ayres and Ian McMillan - would become 'We Need Muscular Guys To Shoot At Each Other'. With Ross Kemp as host, naturally.
Booby Birds take flight
Good luck to Hat Trick Productions chief operating officer - and incoming Pact chair - Debbie Manners, who is gearing up to jump out of a plane in the name of charity. Manners is one of 20 "successful, inspirational women", dubbed the Booby Birds, whom Breakthrough Breast Cancer have cajoled into taking part. Each is aiming to raise £20,000 for the cause. For more details, email christina@pha-media.com.
Leave out the sex and drugs
Last summer, the BBC proudly announced that Only Fools and Horses creator John Sullivan had penned a prequel, Sex, Drugs & Rock 'n' Chips. Six months later, the BBC unveils its new sitcom … Rock & Chips. Did the BBC's compliance mandarins veto the other ingredients?