UK formats spearhead entertainment and comedy push as ITV America seeks next Hell's Kitchen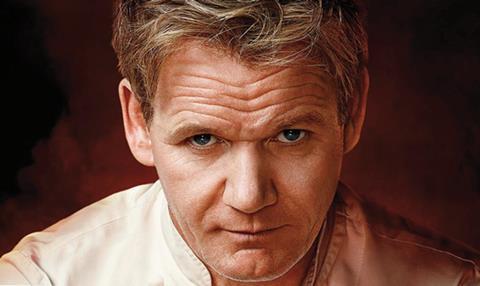 ITV America plans to use UK formats to spearhead a major push on shiny floor entertainment formats and comedy with the big US broadcast networks.
In his first interview since being appointed ITV America chief executive in December, Brent Montgomery said working with ITV Studios and its indie partners could help the division unearth the next Hell's Kitchen.
"We weren't really looking at UK formats before; it's interesting to see what's working for Twofour, The Garden or 12 Yard and be early with taking these ideas to the US," he told Broadcast.
"We're going to make a run at doing big shiny floor entertainment shows for the networks, the type of shows that work for ITV in the UK."
Montgomery has appointed Ed Simpson as ITV America's executive vice-president of business development and international and has tasked the former BBC producer with identifying UK projects that can be remade. It wants to replicate the success of Gordon Ramsay-fronted Hell's Kitchen, which has run for 15 series on Fox. There was some evidence of its strategy with NBC's Saturday Night Takeaway remake Best Time Ever, although this was cancelled after eight episodes.
Montgomery said the right talent could help ITV America achieve its ambitions. "I want another Gordon Ramsay. We're going to do exclusive deals with talent, which is something else that no other indie does in the US," he said.
ITV America makes many successful cable reality series, including History's Pawn Stars, but Montgomery believes the networks have a strong appetite for studio shows after the surprise success of NBC's Little Big Shots.
"That show launching so well is a big thing for our entire industry. It's been a while since the last big unscripted hit, and its success will help the whole pie," he said. ITV America also wants to increase its presence in comedy. In January, it struck a deal with Big Energy Productions, run by comedy producer Mark Efman, while David Eilenberg, appointed ITV America's entertainment boss in March, previously oversaw Conan at TNT and wrote for Da Ali G Show.
Montgomery took over from Paul Buccieri after selling his indie Leftfield Pictures to ITV in 2014. He oversees nine firms, including Duck Dynasty maker Gurney and Killing Fields indie Sirens Media, and has an eye on retaining talent as bosses begin to cash in their earn-outs.
"We're preparing for the next stage, which hasn't really happened in the US yet. I'm working to motivate these guys, to share the pie early and often, and to create a situation so people stay," he said.
"The dirty little secret is that this allows our most creative people to develop and not have to run payroll or clean the toilets."