ITV will survey indies to gain a better understanding of working conditions and diversity in its programming supply chain as it bids to better reflect UK society.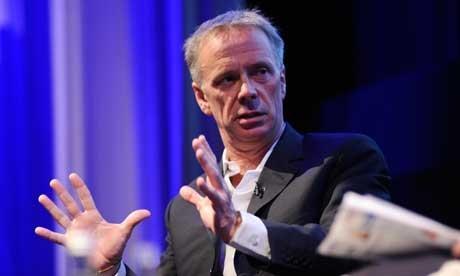 The broadcaster's director of television Peter Fincham said a "social partnership" strategy will be developed as a third element of ITV's commissioning procedures, building on editorial and business affairs.
Speaking at the broadcaster's annual Producers' Forum, he said the first step in this process will be a YouGov survey. It will question indies on their corporate social responsibility (CSR) standards, with regard to how they pay staff and the social make-up of their workforce.
The research will be separate to ITV's annual commissioning survey. "We are not in the widget business, we're in television. What we do collectively reflects the world we live in, and how we do it reflects the world we work in," Fincham told a room of 300 producers this week.
"ITV is the first broadcaster in the UK to have the credit of a living wage employer, affirming our commitment to ending in-work poverty. If that's what we're paying within ITV, then when you make a programme for us we'd like you to do the same."
Giving a flavour of the questions indies will be asked, he added: "Who do you employ? What opportunities do you create for new entrants? It's all part of the social partnership."
The former BBC1 controller said ITV's output should aim to match the social make-up of the UK, where people from black, Asian and minority ethnic (BAME) backgrounds represent 14% of the population.
Production targets are off the table, however, with Fincham stressing he would "prefer to make a real change without externally imposed quotas".
He confirmed that ITV's commissioning team have been given objectives "to play a full part in maximising the growth of diverse talent and increasing diversity on screen" for the first time this year.
He added: "Diversity is a complex problem that nobody in this room can honestly claim that we've cracked. Can we, working together, make a genuinely sustainable difference? That's a challenge we need to rise to."
Separately, Fincham revealed that ITV has signed up to the Creative Diversity Network's (CDN) commissioner training programme for BAME talent. The scheme will launch in the autumn and offer "experienced BAME professionals" 12 months of paid training within a television commissioning team.
It will be funded through CDN member Creative Skillset.