For the Love of Dogs presenter teams with celebrity guests for studio format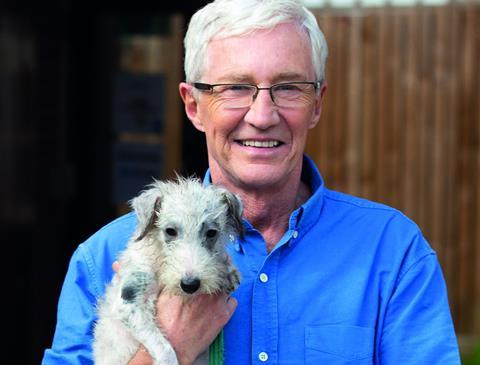 Paul O'Grady is fronting a pilot for an ITV Saturday night comedy entertainment show.
Paul O'Grady's Saturday Night Line-Up will be recorded next week at BBC Studios in Elstree, according to an audience callout from Lost in TV.
The one-off will involve a line-up of celebrity guests, who will be presented with intriguing questions, scenarios and dilemmas.
There will also be a level of audience participation, with audience members given the opportunity to pose a question to the celebrities.
It is not known whether the pilot will be handed a linear TX and ITV declined to comment.
A similar late-night ITV entertainment special, fronted by Bradley Walsh and produced by Hungry Bear Media, was recorded earlier this year at the London Palladium.
O'Grady already presents a range of ITV offerings, including For the Love of Dogs, which returned last night for an eighth series, and two series of Little Heroes.
The former is produced by MultiStory Media and the latter by his own production outfit Olga TV.