THURSDAY: ITV1's inside account of the terrorist attacks on New York in 2001 drew more than 5m viewers in primetime.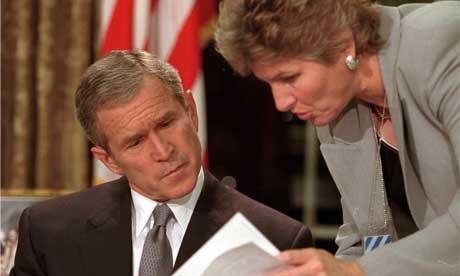 9/11: Day That Changed the World was made by veteran film-maker Leslie Woodhead and featured interviews and accounts from many of the senior US decision makers of the time, including former vice president Dick Cheney and former New York mayor Rudy Giuliani.
The Brook Lapping-produced documentary drew an average audience of 5.09m (23.12%) from 9pm to 10.45pm on ITV1 and ITV1 HD. Another 327,500 (2.13%) watched on time-adjusted ITV1+1, according to overnight Barb figures supplied by Attentional.
It was an impressive performance for a factual show on a Thursday night and trounced ITV1 and ITV1 HD's slot average of 3.6m (16.58%) viewers for the past 12 months.
The show also broadly held its audience over the 105 minutes it was on air.
The Day That Changed the World outperformed Channel 4's 9/11: the Firemen's Story on Wednesday, which pulled in an audience of 1.96m (8.2%).
It was also easily the highest-rated programme at 9pm, helping ITV1 beat BBC1's Torchwood: Miracle Day for the first time.
The eighth episode of the sci-fi drama, starring John Barrowman, was watched by an audience of 3.46m (14.71%) over the 9pm hour – its third lowest of the series.
BBC2 film Jig was next in line after dancing off with a crowd of 1.96m (8.6%) from 9pm to 10.30pm. The BBC HD simulcast picked up a further 45,600 (0.2%).
Cowboy Builders constructed an audience of 1.67m (7.1%) at 9pm for Channel 5, trumping C4's US drama The Killing, which gripped 1m (4.28%) - its second lowest of audience of the series. A further 174,400 (0.9%) watched on C4+1.
Meanwhile, the latest instalment of Celebrity Big Brother attracted 2.1m (10.8%) viewers to C5 over the 10pm hour.