The first film in ITV1's new investigative journalism strand Exposure presented footage from a video game as factual evidence.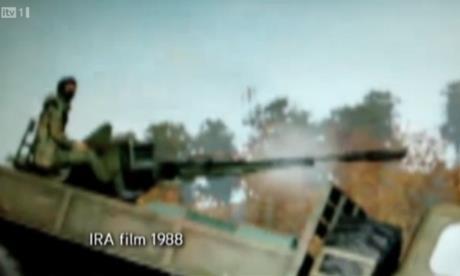 The ITV Studios-produced documentary, Gaddafi and the IRA, provided a hard-hitting investigation into how former Libyan leader Colonel Gaddafi gave the IRA enough weapons to create an army.
But it has emerged that the film mistakenly contained footage of a helicopter being shot down from computer game ArmA 2.
The material was clearly labelled on screen as an IRA film from 1988 of the terrorist organisation using weapons supplied by Gaddafi. At no point was it presented as a simulation or recreation.
ITV has archive footage from both the real incident and the video game and it is understood the wrong clip was mistakenly selected during the editing process.
An ITV spokesman said: "The events featured in Exposure: Gaddafi and the IRA were genuine but it would appear that during the editing process the correct clip of the 1988 incident was not selected and other footage was mistakenly included in the film by producers.
"This was an unfortunate case of human error for which we apologise."
It has since been pulled from the broadcaster's VoD service, ITV Player, and will be re-edited for all future broadcasts.
The error was originally flagged up on internet forums by viewers and a clip from the show was posted on YouTube but was later removed.
Just over 28 minutes into the film, a voiceover states: "Gaddafi weapons had upped the ante."
General Sir John Wilsey, general officer commanding for Northern Ireland from 1990-93, is then interviewed and says: "We were forced off the roads which then slowed down our progress which is why we had to travel by helicopter.
"As always with counter-terrorism, there are technical changes which take place and you have to go through that technical business, each side trying to out-do the other technically"
The documentary then cut to footage which appeared to show IRA members shooting down a helicopter. The voiceover is heard to say: "With Gaddafi's heavy machine guns, it was possible to shoot down a helicopter as the terrorist's own footage of 1988 shows.
"This was what the security forces feared most. It may have been a lucky hit but for the army and crew once was enough. No one died in this attack but there were many more arms to fear."