A title sequence and map graphics for Jamie Oliver's new cookery series.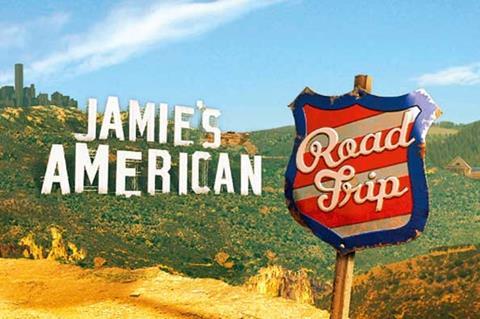 Post house Hello Charlie
Client Fresh One
Brief To produce a title sequence and maps that convey the variety of US locations in the show with a sense of fun.
How it was done Directors Paul Tigwell and Jason Mullings filmed Jamie Oliver in his Mustang car using a Red One camera. The footage was then comped into a mix of 2D and 3D backplates created in After Effects and Maya. Alex Dilworth was the designer.
Watch it From 1 September on C4