Former Kudos chief executive Jane Featherstone has established Sister Pictures and the company has secured a co-production credit on the third series of ITV's Broadchurch.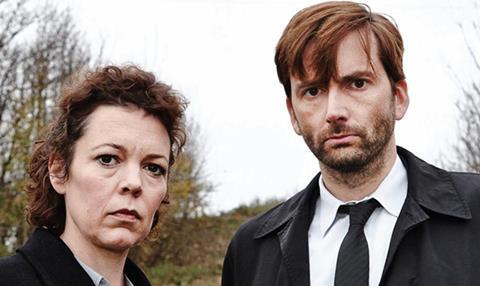 The former co-chairman of Shine UK, and executive producer of Broadchurch, Spooks, Humans and River, left the super-indie in May 2015 and promised to take a break from the industry for the remainder of the year.
She has now resurfaced, flanked by Kudos' development executive Katie Carpenter, who joins Sister as head of development.
Featherstone has also secured her first project, co-producing the third series of ITV's Dorset-based thriller Broadchurch alongside Kudos and writer Chris Chibnall's Imaginary Friends.
Other projects on Sister's initial development slate include a drama series based in the world of divorce lawyers, dubbed The Split. The show has been conceived by Abi Morgan, creator of The Hour and River and writer of films The Iron Lady and Suffragette.
Featherstone said it was great time to get back into scripted TV. "My passion is working with writers and I am relishing the prospect of establishing Sister Pictures as an independent home where I can continue to collaborate with some of the big names in drama as well as having the opportunity to support the next raft of authors in making some brilliant television."