Former UKTV and London Live exec Jane Mote is developing a Ugandan documentary series inspired by BBC2 hit Welcome To Lagos.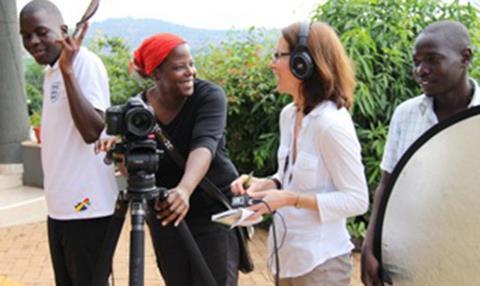 Mote, who left the local TV broadcaster earlier this year after joining as launch programme director in 2013, has shot a pilot episode of Hotel Uganda as a co-production between her fledgling business Beech to Beach and African indie iVad International.
Hotel Uganda is an ob doc focusing on the characters of the country's first locally designed and managed hotel. It revolves around a couple who have risked all their savings on the venture.
Filmed with a local crew, the doc will be pitched to international broadcasters as Mote aims to create, "prime-time mass appeal content about modern Africa".
"Series like Welcome to Lagos have shown what amazing characters and stores there are in African countries away from the well-worn imagery of starving children, war or corruption,' said Mote. "I believe that stories told by local teams will be more original and stand out as something new for international TV markets."
She added that if a series is green-lit, local crew will be trained to kickstart a production skills base in the country.
Mote has partnered with Uganda film-maker Carol Kamya on the project. Kamya, a graduate of a BBC London diversity training scheme, is preparing to launch feature-length drama Hot Comb and a documentary series about a Flamenco dance project all set in Uganda.
The pair have travelled to the Lorcano International Film Festival 2014 this week to try to secure investment.
"This series is based on strong characters with universal themes around trying to make a dream business venture work but set in a unique environment which will be new to international audiences," said Kamya.
Mote, a former senior vice president of global channels for BBC Worldwide and director of factual and lifestyle for UKTV, left the multichannel broadcaster to head up factual channel Current TV in 2001.