Drops out of race to become chief executive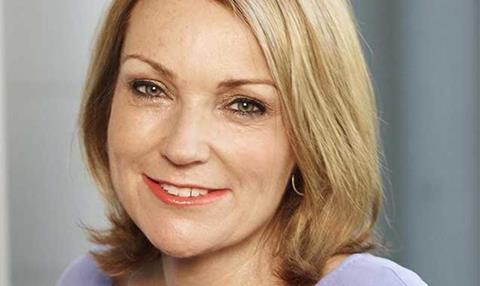 Jay Hunt has resigned from Channel 4, Broadcast has learned.
The chief creative officer has called time on her six-year tenure and will not, as many had believed, become its next chief executive. The process of appointing a new leader for the broadcaster remains ongoing, and it is thought that the job has not yet been offered to anyone.
Hunt's shock resignation has come about quickly: two weeks ago she attempted to convince a five-strong interview panel that she should run the broadcaster, but she has since had a change of heart.
It is believed that the Tory manifesto bombshell played a part in her decision.
By committing to moving C4 outside of London, the government has handed any incoming chief executive a significant medium-term problem to grapple with.
Hunt worked in Birmingham during her early career at the BBC and was thought to be open to the idea of a partial relocation.
But the prospect of an extended period of horse-trading with the government would not have been attractive. Having already worked at C4 for six years, there is a sense that Hunt has lost the appetite to steer it through any move.
The prospect of a significant downturn in the advertising market is also likely to be factor, given that Hunt has previously had record levels of investment to play with. Cuts to the programming budget in 2018 are thought likely.
Hunt and outgoing chief executive David Abraham have been a tight-knit team, and she had privately made it clear that she did not intend to work for another chief executive.
That meant that her resignation was inevitable once she pulled out of the race to succeed Abraham.
Next steps
Hunt is not thought to have lined up a new job, though there are strong rumours her next role will be with a US company – either based in London or across the Atlantic. There have been persistent rumours linking her with a role at Sony, for example.
Hunt has just come back from spending time with all the big networks at the LA Screenings and attended the Realscreen Summit in January with the cream of the cable community.
Hunt will stay in situ until the end of September to oversee a crucial period of programming for C4.
The Paralympic World Championships from London, Formula 1 and the Women's Euro Football Championships mean it is a big summer of sport for C4, and the arrival of The Great British Bake Off will be a huge moment.
There are other crucial shows too, especially in drama. The Philip K Dick anthology Electric Dreams is a massive project, and there are murmurs that Peter Kosminsky's Brits-fight-for-Isis drama is an exceptional piece.
That period will offer continuity, and allow C4's next chief executive to appoint a new programming boss. The race to succeed Hunt is expected to be fiercely contested.
KEY QUOTES
Jay Hunt
"I've loved being at Channel 4 and am incredibly proud of how far we have come creatively. From the multiple Channel of the Year awards to the raft of global hits, we've had real success. I've been lucky to have a superlative boss in David Abraham and to have been supported by the best commissioning team in the business. I also owe a huge thank you to the brilliant producers, directors, writers and on screen talent who've made it such a thrilling time to be at the helm.
"Channel 4 is a unique and special place. I've really enjoyed leading this phase of its creative renewal and I'll be cheering the new leadership team on from afar."
David Abraham
"Jay took on one of the biggest challenges in broadcasting back in 2011 and through immense creativity, courage and determination has delivered magnificently. In recent years the delivery of our remit and our creative output has reached new heights and both I, the staff of Channel 4 and the whole industry owe Jay huge thanks for all she has achieved."
Charles Gurassa, C4 chair
"Jay has made an outstanding and unique contribution to Channel 4. Under her leadership the channel has re-established itself as a creative powerhouse; innovative, imaginative and risk taking. My colleagues and I are hugely grateful for all she has achieved and wish her every success in her next venture."