The chief executive of the arts organisation discusses affordable workspaces and his fears for the sector if the BBC is scaled back.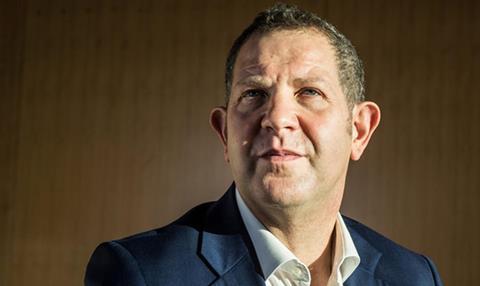 What were the reasons for founding the federation?
Two years ago a group of creative Industry and arts leaders – including our founder, Sir John Sorrell, BFI chief executive Amanda Nevill and arts council chair Peter Bazalgette, bemoaned the fact that UK creativity is the one calling card that defines us internationally but we were all still working in silos and not as one coherent voice. People look to the UK in terms of creativity in the same way that people look at Germany and think of cars. On a recent visit to China the PM did a chat via social media and was surprised that the first question people asked him was when was the next series of Sherlock coming on TV.

Members span from the Royal Institute of British Architects to small theatre groups and digital start-ups - why such a broad church?
We are intentionally an umbrella organisation. Prospects for success and sustained success only come when sectors such as architecture, design, games, TV radio, theatre collaborate. We wanted to create a cross sector body independent of government that could also bring together creative commercial companies, publically funded arts organisations and educational bodies in one harmonious unit. All these different sectors are absolutely interdependent on each other - you can't have a successful commercial sector without investing in education, training and publically funded organisations.
What kind of support have you received?
In terms of getting it going I got together with the founders and we set ourselves a challenge: Seek to find 100 founder supporters within a year and ask them to give £1000 or more to endorse the scoping of this organisation. We found 250 in less than six months. There's been an outpouring and it's about time.
When did you officially launch?

We brought the launch forward to September 2014 and had a spectacular coming together party at which George Osborne announced tax breaks for orchestras and kids TV. In January we launched the membership – which is graded from top multinationals to companies with under 25 individuals. We're now up to 14 members of staff.

What else have you been working on?
The roll out of our policy work is one goal we've already achieved. We now have a fully up and running policy team, working closely with Whitehall and Government departments but entirely non-partisan. We've already published work on Diversity and Education and we're also looking at affordable workspaces for artists and the impact immigration and migration on UK culture. We've also hosted several road show events in Birmingham, Leeds and Manchester with the UKTI – with events coming up in Newcastle and Glasgow. The road shows all feature an eclectic mix of creative speakers and an export promotion event.
Are your members interested in expanding beyond the UK?
Everyone completely understands the benefit of export. Even not for profit arts organisations run themselves as businesses now. There's also a strong desire in principal for cultural exchanges and touring but companies need to make a business case for it. The challenge for small to medium sized companies is that it can seem like a hassle – but the UK audience is just a tiny fraction of the market and where we can assist is in providing the tools needed to reach other markets.
You recently hosted a series of seminars on the BBC which saw figures as diverse as Martha Lane Fox and the Premier League's Bill Bush weigh in on the debate. Is that the strength of the Federation - it can pull in these key figures to give the bigger picture?
One of our strengths is that we have a diverse membership across the public and private sectors and all the arts, creative industries and cultural education (although the Premier League are not yet members). In organising the seminars we held on the role of the BBC in the wider arts and creative industries, the point was not to replicate the discussions and debates being held elsewhere - in Edinburgh and at Cambridge RTS - but to bring a range of voices to the table.
What concerns do you have about the UK's creative export capacity if the BBC were to be radically scaled back?
There has already been a drop in the amount of investment in original content being produced in the UK and last year international TV revenues fell for the first time since 2007. It seems self-evident that there would be a probable impact on exports if the BBC were radically scaled back.