Interviewed in the Wardour Street offices of his company Sixteen Films on a damp June morning, Loach is still clearly delighted at having won his second Palme d'Or last month for I, Daniel Blake.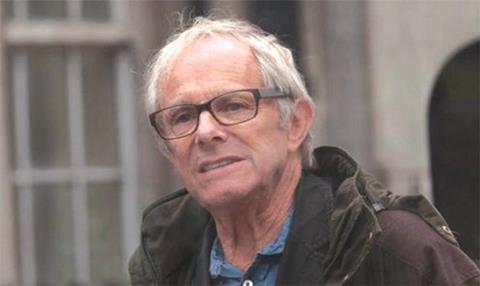 "It's quite a modest little film, really, that obviously you hope touches people," Loach says. "The first thought is for all the people who helped you make it. If you were a football team winning the championship, everybody would get a medal but in films, the director has to go up. Obviously, it [the Palme d'Or] is for the whole team."
Loach adds that the award will help distributors attract audiences. Another crucial point, from his perspective, is that the Cannes jury "endorsed the basic premise of the film – that the most vulnerable people in society are being humiliated, impoverished and being put through terrible hardship in a very cruel way. That's happening throughout Europe".
I, Daniel Blake explores the plight of a Newcastle carpenter (Dave Johns) and a single mother (Hayley Squires) reliant on benefits, both of whom have to "choose between eating and stay- ing warm". They are pawns caught up in what Loach calls the catastrophic "neo-liberal austerity project" that has affected thousands across Europe.
"All we can do is tell one little story, drop a pebble in the pond and hopes that the ripples spread out," he says.
As Versus reminds us, when Loach's TV drama Cathy Come Home was broadcast on the BBC in 1966, it was watched by millions and prompted a nationwide debate about homelessness. When eOne releases I, Daniel Blake in the UK (the company pre-boarded the film as did other distributors such as Le Pacte in France, with Wild Bunch selling several more territories in Cannes), even with the Palme d'Or behind it, the film will be unlikely to have the impact of Cathy Come Home.
"That was an extraordinary period," Loach recalls of the mid-1960s. "There was a sense that it was half the viewing public [watching Cathy Come Home]. Television was very new. People were watching with an innocent eye. They were susceptible to being moved by television. That's not the case now."
It is not just the way TV is watched that has changed. It is also how it is made. Loach rails against the "micro-management" of TV drama. In today's environment, he suggests, Cathy Come Home would not have been made: "Those ideas would be killed before they got anywhere near the screen."
Commercial questions
Throughout Loach's career, he has struggled to have work commissioned or shown. In the 1980s, Channel 4 refused to broadcast his four-part documentary, Questions Of Leadership, about the trade union movement. "It was shocking. It was state political censorship," he says.
The way Loach's career was resuscitated after he took Hidden Agenda (1990) and Riff-Raff (1991) to Cannes in successive years has been well chronicled. Over the past 25 years, he has been extraordinarily prolific, acquiring a huge fanbase in Europe along the way.
The admiration is mutual. "I've certainly always taken my admiration from European films, not American films," he says.
Loach has lived through various transformations in the UK film industry. He expresses his admiration for executives at the British Film Institute and, before that, at the UK Film Council, who have supported him. Nonetheless, he sees structural flaws in the UK industry model.
"There is no direct connection to the cinemas," says Loach. "If the French make a film, it gets in their cinemas. If we make a film, it goes around a tiny little circuit if you're lucky. Our cinemas are dominated by American films. That's the problem, we don't have a strong home market. Imagine the Americans allowing European films to be nine-tenths of what is on their screens. There's no way they would allow it, but we do."
He advocates a system whereby some UK cinemas are owned by the "municipality" and programmed by "people who care about films. Have the big American films in, by all means, but let's have real diversity."
Fire and brimstone
The director's anger over the kind of injustices foregrounded in I, Daniel Blake is self-evident. He lists real-life examples of benefit claimants being sanctioned for absurd reasons like the characters in the film – because they have gone to their father's funeral or taken their pregnant spouse to hospital, for example. At the same time, social workers who try to help claimants are themselves punished.
"This comes from the top," Loach pronounces. "People are put in intolerable positions. It's far worse than it has ever been. There's an acceptance of the cruelty, promoted by the skivers-versus-strivers narrative in the right-wing press and endorsed by the major broadcasters."
There is plenty more fuel and fire for Loach to continue making films for years to come. Is he hatching a new project? He won't answer but says he is in touch with writer Paul Laverty (his go-to scriptwriter since 1996's Carla's Song) "all the time".
The complete interview with Ken Loach will be published in the June-July edition of Screen International.