THURSDAY: BBC2 medieval drama The Last Kingdom got underway with around half the audience locked up by Wolf Hall earlier this year.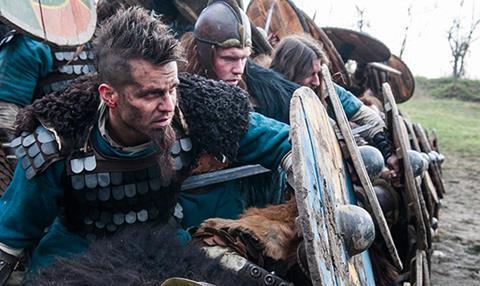 The Last Kingdom (BBC2) 9pm-10pm
2m (10%)
Carnival Films and BBC America's eight-part co-production, based on Bernard Cornwall's book Saxon Stories, raced ahead of the channel's slot average of 1.6m (7.9%) for the past 12 months.
However it was unable to outperform the opening episode of Wolf Hall, which launched in the same slot in January with 3.9m (16.5%) viewers.
The Last Kingdom was up against ITV drama series Unforgotten, which aired to 4m (19.7%) as it reached the halfway stage of its six-part series.
The Mainstreet drama is averaging 4.3m (20.1%), ahead of the channel's slot average of 3.2m (15.2%), according to Barb data supplied by overnights.tv.
My Son the Jihadi (C4) 9pm-10pm
1.4m (7%)
True Vision's film about extremism fell short of the 1.6m (7.7%) slot average but outperformed Edward Watts' Dispatches film Escape From Isis, which aired to 1m (6.6%) in the later 10pm midweek slot in July.
Meanwhile, Frances de la Tour brought the twelfth series of Wall to Wall's ancestry format Who Do You Think You Are? to a close on BBC1 with 3.2m (15.8%).
Across its 10 episodes the format notched up a series average of 3.8m (19.3%), down on the 4.5m (22.2%) who watched in 2014.
Channel 5's exploration of the Cuban railway network in Chris Tarrant: Extreme Railway Journeys was the last-placed terrestrial show in the slot - transporting 1m (5%).