FRIDAY: Channel 5's latest entertainment format Lip Sync Battle got underway in front of a crowd of 1.8m as the final series of Mr Selfridge settled into its new slot.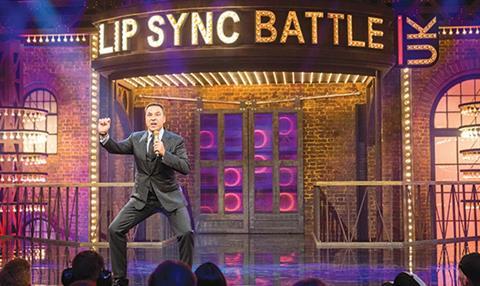 Lip Sync Battle UK (C5) 10pm-10.30pm
1.8m (9%)
The UK version of the karaoke format peaked with 1.9m (9.6%) at 10.09pm as viewers watched David Walliams battle Alesha Dixon.
Almost one-third (32%) of the audience was aged from 16 to 34, while nearly two-third (64%) was female.
The show, which is produced by Whizz Kid Entertainment, was comfortably ahead of the channel's slot average of 1.1m (6.2%) for the past 12 months.
It capped a solid night for C5 after Celebrity Big Brother grabbed 1.9m (8.2%) from 9pm to 10pm, while a second episode of the reality format aired from 10.30pm to 11pm to 1.7m (8.2%).
Mr Selfridge (ITV) 9pm-10pm
3.7m (16%)
ITV Studio's period drama moved from its traditional Sunday slot for its fourth series.
It opened its doors to its lowest launch episode – narrowly below the 3.8m entertained in February although it beat 2015's 15.3% share.
It was also ahead of the channel's 3.4m (16.2%) slot average. Almost one-third (32%) of the audience was aged over 65.
Match of the Day Live (BBC1) 7.30pm-10pm
5.3m (23.8%)
The coverage of the FA Cup clash between Liverpool and Exeter City peaked with 6.8m (29%) at 9.47pm, according to Barb data provided by overnights.tv.
Spin (More 4)
9pm–10pm 272,000 (1.2%)
10pm-11pm 196,000 (1.1%)
The French-language drama got underway broadly in line with the second series of The Returned, which gripped 270,000 (1.4%) in the same slot from October.