Loose Women has become the first long-running daytime studio show to be certified under Bafta's Albert+ sustainability scheme.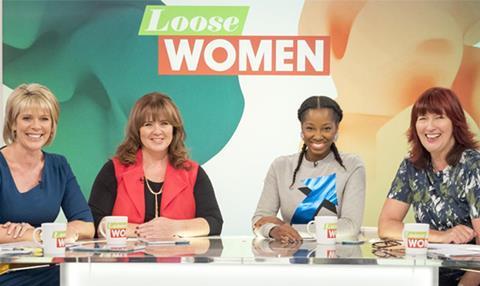 ITV Studios' 17-year old topical debate show secured an Albert+ logo after providing evidence that it has reduced its carbon footprint.
Loose Women is 100% powered by renewable energy and uses hybrid taxis as a first option. The production has also replaced disposable plastic bottled water with reusable bottles and increased recycling and reduced printing.
The changes have been led by editor Sally Shelford, head of production Helen Killeen and Joanne Eibin, the show's production manager. They will continue to look at other areas where Loose Women could be made more sustainable.
"It's essential for us to look how we can make our shows more sustainably but this is a particular challenge for long-running daytime shows," said ITVS's daytime managing director Emma Gormley.
"This is a cause that has been championed by the Loose Women production team, who are committed to further reducing the environmental impact of the show."
Loose Women is the second ITVS show to secure an Albert+ logo after Coronation Street last summer.