Love Productions has poached Nutopia's commercial director Rupert Frisby, hired a producer to head up its US operations and promoted two senior production staff.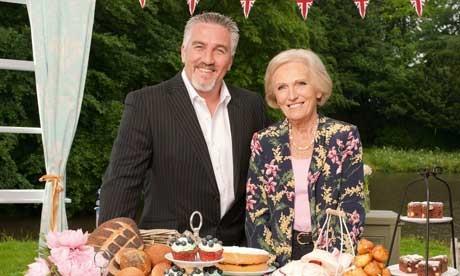 Frisby has joined The Great British Bake Off-indie as director of legal and commercial affairs, following 14 months at Jane Root's production company.
He was previously director of legal and business affairs at FremantleMedia UK from 2003 to 2010 and said that the commercial potential in Love's content is "second to none".
The production company has also recruited Joey Allen as senior vice president of Love Productions USA. He joins from Pangolin Pictures where he was vice president of production and will be tasked with overseeing a division currently making The American Baking Competition for CBS.
Pangolin Pictures is based in New York and has made shows including Crash Test Human for National Geographic and Jacked: Auto Theft Task Force for A&E.
Elsewhere, Kieran Smith has been promoted to creative director of factual programming, where he will work with chief executives Richard McKerrow and Anna Beattie to grow Love's UK output.
Smith has worked for the indie for six years, developing and executive producing shows including Channel 4's Make Bradford British and BBC2's When Teenage Meets Old Age.
Head of production Letty Kavanagh has also been promoted to managing director. After first joining in 2008, she has helped oversee all of Love's productions and commercial opportunities arising from The Great British Bake Off.
"We're a company that seeks to marry creative opportunity with commercial ambition and we're hugely excited about the future and working closely with such a talented group of people," McKerrow and Beattie said in a joint statement.