Post-production work on a promo for the celebrity chef's new show.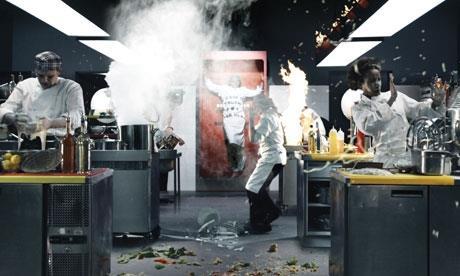 Post Smoke & Mirrors
Client ITV Creative
Brief To post-produce a sequence featuring Marco Pierre-White encased in an 'In case of emergency break glass'
box as chaos descends around him.
How it was done Shot as multiple motioncontrol plates, mixing live footage with Red 2K high-speed shots. The raw R3D files were offlined on set using an Avid DS Assist laptop. Finishing and compositing was done on Avid DS by Dan Andrew.
Watch it Now on ITV