The Imaginarium Studios, the motion capture company co-founded by Lord Of The Rings star Andy Serkis, is to create a live CGI character on stage as part of a wideranging seminar programme at the Media Production Show.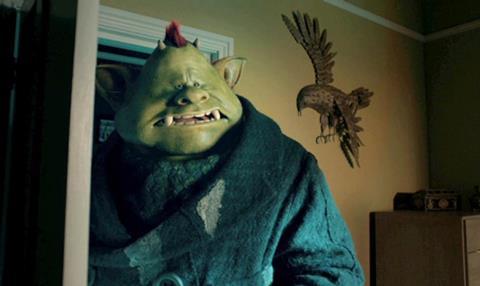 Imaginarium chief executive Tony Orsten will explain and demonstrate how television, film and gaming are now working to similar standards when it comes to storytelling through computer-generated images.
The company produced Sky 1's three-part adaptation of Raymond Briggs' classic Fungus The Bogeyman (pictured) at Christmas last year and has a partnership with Red Arrow International to develop high-end scripted TV drama.
Orsten's address will be one of many creative sessions at the Media Production Show, which is organised by Broadcast's parent company Media Business Insight and takes place at Islington's Business Design Centre on 9-10 June.
Other confi rmed speakers include head of All 4 Richard Davidson-Houston, who will explain how producers can best exploit the growing number of opportunities to win online commissions. He will be joined by Peter Cowley, boss of creative agency Spirit Digital, which makes All 4 series Oh Sh**t! I'm 30 and runs the Tottenham Hotspur YouTube channel.
Another session will reveal the secrets of a successful live sports broadcast. The panel includes Sunil Patel, who runs Whisper Films, the Channel 4backed indie that makes the broadcaster's Formula One coverage.
Top drama directors including James Hawes, who oversaw BBC1's Undercover, and Spitting Image director Andy de Emmony will also take to the stage for a session called Directing UK Dramas for an International Audience.
There will also be a panel on storytelling in documentaries, which will feature multi-award winning filmmaker Dan Reed, who was behind C4's Frontline Fighting: Battling Isis.
Diversity guru Oona King and drama producer Kate Harwood, who runs Euston Films, will also aim to provide inspiration by explaining how to become a successful woman in television.