Before Christmas the UK Trade & Investment (UKTI) London Creative Team hosted a day of one-to-one matched meetings between London-based production companies and buyers and co-producers from key international broadcasters. Broadcast caught up with three to find out what they were looking for…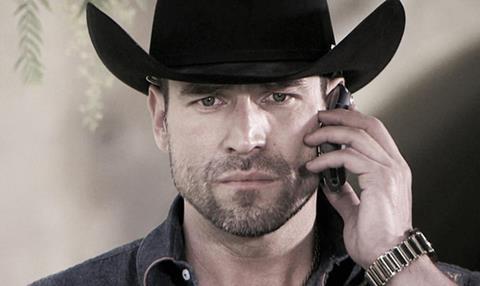 Italy: Mediaset, head of acquisitions, Zelda Stewart
What are you looking for?
Because of the way our business is structured - we're a commercial broadcaster but also run both pay TV, free TV and standalone SVoD services - we're ideally looking for content that we can acquire the rights for and exploit internally.
What kind of programming are you interested in?
In terms of drama, clear genre shows which are easily programmable across all our channels work best. We don't want anything that is vampire or a murder mystery for teens - it has to be a clear, primetime procedural show.
One genre that is very easy for us to programme is crime: we have a dedicated crime channel on free TV and another on pay TV.
In terms of documentary and factual programming we're interested in anything that is just a little bit different. We're looking for stories, which we are able to run inside our Italian magazine shows.
Wild or Extreme shows work well - Wild Nature, Extreme Nature, Extreme Bodies, that type of thing. We're also looking to buy natural history for our family channels on Saturdays.
Sweden: TV4, formats manager, Niklas Vestberg
What are you looking for?
We're looking for a broad range of formats – at the end of the day the best idea wins. We work across many genres and are looking for all kind of shows whether it's reality, shiny-floor or documentaries …
What are the current trends with formats in Sweden?
All the biggest formats are growing but the shows down the next rung of the ladder are becoming a tougher proposition – there's lots of competition and it can be challenging to get the audiences we need.
What formats work well with your audiences?
Idol, Masterchef ,Strictly. Content where you can follow real people is a big trend for us - whether it's following someone's quest to find true love or to bake the perfect cake. The main thing is that the show has to grab you emotionally - to make you laugh and cry with the people.
We tend to be very traditional in the way we produce, and don't like too much construction – for example we don't have as many fixed-rig shows in Sweden as you do in the UK.
What's the best way to pitch to you?
It's always nice to meet people face-to-face and build relationships. Taster tapes are also good.
Mexico: Argos Comunicación's senior vice presient Ana Celia Uruidi and executive producer Daniel Camhi
What brings you to London?
We're looking for a third co-production partner for a series we are producing alongside Mad Mex (Filmnova) in Spain. Cortar el Puente(Burning Bridges) is based on the true story of six Jesuit priests who were assassinated in El Salvador in 1989.
The project was the suggestion of our boss, Epigmenio Ibarra who worked as a war cameraman and has a lot of real footage from this event. All our stuff has intertwining political elements because of his background.
Tell us more about your other projects?
We specialize in telenovelas and have made around 30 over the past 20 years. We are a longtime collaborator with Telemundo in the US and also HBO in Latin America. One of our most recent popular shows, now in its third season, is El Señor de los Cielos - Lord of the Skies, about a famous Mexican narco boss – that performs well everywhere it has been shown.
And you've recently inked a deal with Netflix…
In February we will start shooting an 18 episode drama called Ingobernable (Ungovernable) starring Mexican Book of Life actress Kate del Castillo. It's based around a first lady that kills her husband the president – it's like House of Cards in reverse!