Novelist Stephen King's first foray into the mystery genre is a cat-and-mouse thriller that promises a memorable, if not controversial, opening.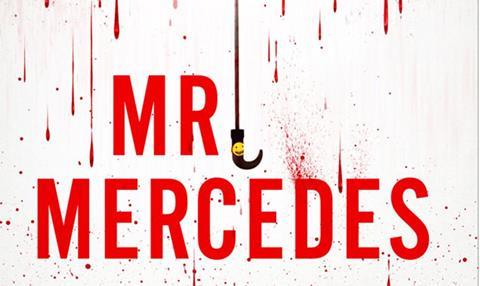 "There's an incident involving a Mercedes running down people waiting in line at a job fair in the early hours of the morning – and no one can figure out who the culprit is," says Jenna Santoianni, executive vice-president of television at Sonar and an executive producer on Mr. Mercedes.
The 10-part thriller, set in 2011 and distributed outside the US by Sonar, finds the killer pursuing Detective Bill Hodges (Brendan Gleeson) with emails and letters, and forcing the retiree into a morally ambiguous crusade to bring him to justice.
The Practice's David E Kelly adapted and executive produced the series, with Lost's Jack Bender directing.
Santoianni is aware that the dramatic opener shares uncomfortable parallels with the 2016 terrorist attack in Nice, France and last week's attack in London. She says the series is set in 2011 to avoid such comparisons.
"We don't want everyone's mind to go to terrorism. That was never really contemplated in the [2009] book, where the idea is that someone loses control."
Sonar, which distributes BBC1 drama Taboo internationally, hopes there will be at least two more series of Mr. Mercedes, in keeping with King's Bill Hodges trilogy. The drama remains "very faithful" to the book, with the exception of a character added by Kelly.
The project's genesis is also indicative of the producer-distributor's modus operandi around early investment in drama. Bender took the rights to King's novel in galley form ahead of publication, and came to Sonar in 2014 to finance a script.
Santoianni explains: "We financed it outside the system. We took it out as a package with Jack exec producing and directing, David adapting and Temple Hill producing, and sold it as a direct-to-series order. Within two years of us taking on the project, we were able to be greenlit to series, which really identifies that our development strategy is working."
Casting has been "particularly important" to the show, which was slated to star the late Star Trek and Like Crazy actor Anton Yelchin, who died in 2016. Penny Dreadful star Harry Treadaway has taken his place.
Sonar president of global distribution and co-productions David Ellender says international buyers have been tracking the project for the past year.
Sonar will be screening an in-production trailer at Mip TV.