National Geographic Channel is working with historian Dan Cruickshank on an ITN Productions series about Britain's railway heroes.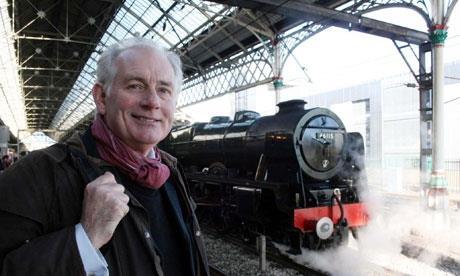 The 3 x 60-minute Great Railway Adventures With Dan Cruickshank focuses on the thousands of cotton mill workers who built the railways; engineer Isambard Kingdom Brunel, who developed some of its largest structures; and the war heroes who operated the trains as a vital supply line during WWII.
It sees Cruickshank travel the UK to rediscover some of the interesting stories of British railways, such as following in Brunel's footsteps down the tunnel he built under the River Thames, which collapsed during construction.
Simon Bohrsmann, general manager of National Geographic Channel UK, said he was keen to work with Cruickshank again because he offered a great fit with the channel's audience.
"He has a wide range of knowledge and genuine enthusiasm, but he maintains a sense of discovery along with the viewer. He adds an extra layer of gold dust due to his ability as a factual storyteller."
Bohrsmann added that Great Railway Adventures was aimed at a broad historical market rather than just train-spotters.
Great Railway Adventures will air on NGC UK on 5 May at 9pm, before being distributed across the channel's global network.
ITN Factual's executive producers are Philip Armstrong-Dampier and Jeremy Llewellyn-Jones.