The House of Lords inquiry into women in news is set to call the heads of news from all the major broadcasters to give evidence, and will also consider the role of women in high-end factual programming.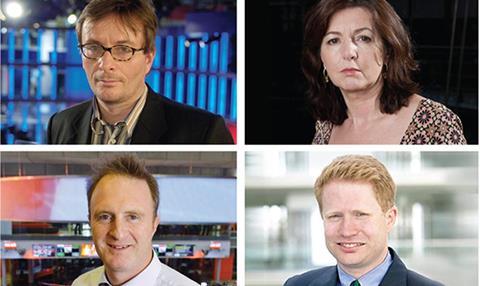 The inquiry, which opened on 30 July, will investigate the representation of women in TV and radio news as well as current affairs, in terms of employment, casting and participation.
It will call witnesses to appear in October and November, and is expected to invite James Harding (BBC), Michael Jermey (ITV), Dorothy Byrne (Channel 4) and John Ryley (Sky) to appear.
They will give evidence about their organisations and will be afforded the opportunity to "offer lessons from and for other areas of broadcasting, especially serious factual".
Academics, regulators, lawyers and politicians are also expected to give evidence.
The select committee hopes to get answers about legal and regulatory obligations affecting broadcasters in relation to gender balance in the genre. It will ask what they are doing to try to achieve gender equality and how successful they have been.
The inquiry will also attempt to establish whether the position in the UK is better or worse than in other countries.
City University's Lis Howell is special adviser to the inquiry. She said: "My research in the past has shown that when you start breaking down figures in terms of those in positions of authority across news, the representation of women is thin. For every one woman who is interviewed on the news as an expert, four men are interviewed."
The deadline to submit written evidence openly or anonymously closes on 1 October.
In 2012, Broadcast launched the Expert Women campaign, which was designed to address the lack of female commentators who appear in broadcasters' news coverage, in association with City University.
Broadcasters including Channel 4 and Sky pledged to improve the ratio of male-to-female experts who appear in their news programmes.