Orders three-part NHS sitcom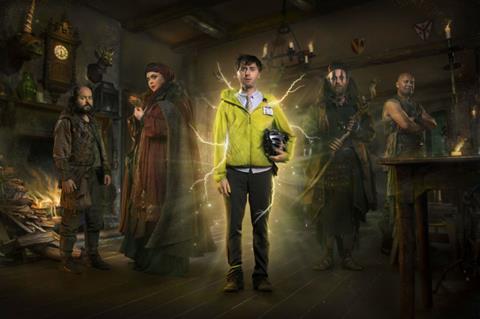 Dancing Ledge Productions, the indie set up by The Eichmann Show producer Laurence Bowen, has scored its debut commission – a three-part sitcom for Dave.
UKTV's free-to-air, comedy and entertainment channel has commissioned Porters, a 3 x 40-minute series which follows the events which take place behind-the-scenes of a hospital.
The show centres around Simon Porter, who dreams of passing his medical exams and becoming a fully qualified doctor by starting at the bottom as the NHS' best porter. A supporting cast includes a self-styled 'Queen of Porters' and a naïve young nurse.
Porters is the first commission for Bowen, who established his Fremantle Media-backed indie in June. The show will be written by Dan Sefton (Delicious, The Good Karma Hospital) who has based it on his own experience of working on an NHS ward in Tiverton. Bowen will exec produce alongside Dave's Pete Thornton.
Bowen said that Sefton's experience made him a "rare find".
"Porters is authored, smart and full of wonderful characters – in fact everything we've set up Dancing Ledge Productions to celebrate," he added. "We want to establish ourselves as a creative home for top writing talent so this first commission for UKTV is an exciting start."
It follows Dave sitcoms including Baby Cow Productions' Red Dwarf IX and Zapped [pictured], which both featured among the channel's 10 most-watched shows of 2016.
Director of commissioning Richard Watsham and Dave general manager Steve North ordered the show, which will air later this year.
Dave's Thornton added: "Dan is a brilliantly original writer whose crafted a world and set of characters that are rich with promise."