Magnus Temple becomes sole CEO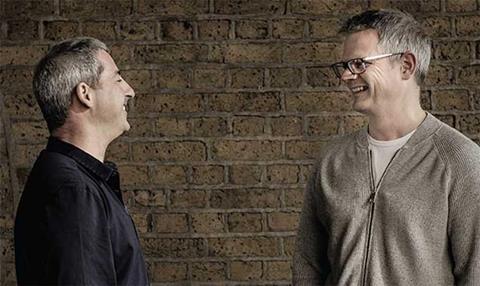 Nick Curwin is step down as joint chief executive of The Garden, with Magnus Temple taking sole leadership of the ITV-owned factual producer.
Curwin will relinquish his day-to-day management role in June, but will remain a board director and advisor.
Temple will stay in place as chief executive, while managing director Scarlett Ewens has been promoted to hold the additional responsibility of being chief operating officer. She will have more autonomy over business affairs, finance and the company's international plans.
ITV Studios bought The Garden four years ago, and has reached a new agreement with Curwin and Temple to coincide with their initial earn-out.
Temple's new deal is an indefinite one, while Curwin has agreed to offer strategic input on the company's future while he takes time out to determine his next move.
He said he had "genuinely" made no decisions about his future, but ruled out launching a third production company. He previously co-created Firefly (later Dragonfly) and The Garden with Temple.
The pair have worked together closely for 15 years, and Curwin acknowledged his decision to step back had been emotional.
"I'm terribly proud of the company and have loved working with Mags, Scarlett and the team, but my gut says it's time for a break."
He said it was too early to talk about timing of his future plans, or how they may potentially impact his involvement with The Garden.
Growing The Garden
Temple said Curwin's intimate knowledge of the business would make his advice invaluable, and that the change to his role made this a natural point to assess The Garden's future.
"I'm keen to spend two or three months thinking about the next generation of The Garden. I'm really open minded about our vision, and change is inevitable in that sense. But I'm certainly keen to retain core values of The Garden, and ensure they're not lost."
He said that adding creative firepower to the business was "absolutely" on his agenda.
"It may well be that we require additional appointments, but it's also dependent on the people we come across. In the past we've created roles when we've found the right people [such as David Wise or Jonathan Smith]."
Temple, Curwin and Ewens communicated the changes to The Garden's staff this morning.
ITV Studios managing director Julian Bellamy said: "The Garden has always been a very special production company. I'm looking forward to watching it continue to thrive under Magnus and Scarlett's expert direction and delighted that Nick will continue to support them in this new capacity."