An episode of Countdown which heavily promoted The Ideal Home Show and P&O Cruises has landed Channel 4 in hot water with Ofcom.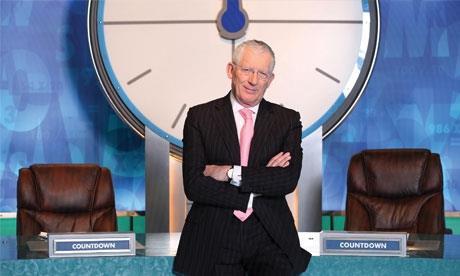 The 21 March episode of ITV Studios' daytime quiz has been removed from C4's catch-up platform All 4 and will not be repeated after promotional references made by host Nick Hewer and guest Mark Foster broke editorial standards.
C4 was forced to confirm it had no commercial relationship with P&O Cruises or The Ideal Home Show after both were given "undue prominence".
During his introduction to the show, Hewer said: "Over the weekend this year's Ideal Home Show opened its doors to inspire us on how to improve our homes and make them even more beautiful."
He went on to give the date, location and programme details of the show.
Later in the programme, Foster spoke about his role as an ambassador for P&O Cruises and made numerous comments about the different services and activities available on the cruise ships.
He said: "Lots of different entertainment on board: dance troupes, coffee shops, restaurants – there's probably about 20 to 30 restaurants on board. A five-a-side football pitch, a basketball court…"
C4 argued that the conversation was intended to be "purely topical" and informative and that Foster's commercial relationship with P&O Cruises was made clear in the programme.
It blamed the incident on a junior member of the commissioning team and said that neither of the references had been picked up and referred to the commissioning editor to review "as should be the process".
It said a "compliance refresher session" had been arranged for the commissioning and production teams and admitted "that there were instances in this programme which may have crossed the line in terms of undue prominence and promotional references".