TUESDAY: Sara Pascoe's BBC2 sitcom was unable to match recent effort by Diane Morgan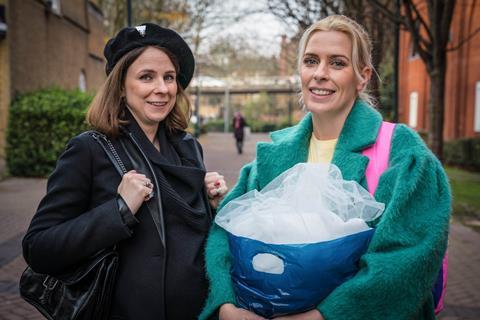 Stolen Picture's six-parter kicked off with half a million viewers, which was shy of the 640,000 (5.3%) who tuned in for the first two-parts (15 minutes each) of Diane Morgan's Mandy, which aired across the 30-minutes from 9.30pm in a Thursday slot in August. The latter went on to consolidate to 1.4m (7%).
Out Of Her Mind was similarly down on the 620,000 (4.3%) slot average.
Some 61% of the audience was female against a 52% average, according to Barb data provided by overnights.tv.
Earlier in the evening, it was a relatively uneventful night across the PSBs.
ITV's stripped Million Pound Cube continued with 2.6m (14%), ahead of BBC1 drama Life (1.9m / 10.3%) and BBC2's Surgeons: At The Edge of Life (1.6m / 8.5%).
Channel 4 format Married At First Sight drew 1.4m (8%), boosted by a huge inheritance from The Great British Bake Off (6.9m / 33.1%) across the 75-minutes from 8pm. The former was just up on the second ep of Channel 5's Escape To The Farm (1.3m / 7%).
Elsewhere, BBC4's factual drama Blood of the Clans opened with 575,000 (3.1%), comfortably ahead of the 442,000 (2.3%) slot average.